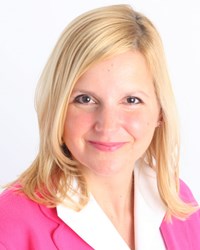 Every day our safety net hospitals work to provide the highest level of care to our state's poorest patients. We must work to protect this access to care for all.
Trenton, NJ (PRWEB) November 05, 2013
State and national health care leaders today called on New Jersey policy makers to protect safety net hospitals, which are expected to treat the most additional Medicaid patients — at low reimbursement — under the Affordable Care Act, which takes effect January 1.
The experts urged state policy makers to target more health care funds to hospitals in the communities expected to treat the highest numbers of uninsured and newly insured Medicaid patients, as well as seek additional methods to obtain crucial federal matching funds to help these hospitals.
National health reform includes an expansion of Medicaid that will likely bring Medicaid insurance to approximately 300,000 additional state residents.
"Our safety net hospitals face many challenges. We will see more Medicaid patients but the reimbursement we receive does not cover the cost of the care we provide," said Joseph F. Scott, FACHE, president and CEO of Jersey City Medical Center. "And we face significant cuts on the horizon, while the benefit of having more people covered is being delayed."
The number of people signing up for insurance could be delayed because of technical problems with the national ACA website.
Scott and others said in order to continue to provide care to the state's poorest and most vulnerable patients, safety net hospitals must be immune from any funding cuts.
The event Friday celebrated the 20th Anniversary of the Hospital Alliance of New Jersey, which advocates on behalf of safety net hospitals and the communities they serve. The experts said most of those newly eligible for Medicaid will likely seek care locally, and as a result, hospitals located in poorer communities will be critical for the success of health reform.
Several experts said New Jersey must do more to obtain the federal matching funds that other states use to support safety net hospitals.
"From a national perspective, other states are widely using provider fee programs as a way to draw down federal Medicaid health care dollars," said Bruce Siegel, MD, MPH, president and CEO of America's Essential Hospitals and a former New Jersey health commissioner. "NJ is an outlier here," he said.
Siegel, the keynote speaker, also told the more than 200 people gathered from safety net hospitals, "In the wake of health reform, your hospitals will be more essential than ever."
Joel C. Cantor, Sc.D., Director of the Rutgers Center for State Health Policy, said states that target resources to the hospitals caring for the poorest and most vulnerable patients will be more successful preserving federal dollars that are scheduled to be cut under the Affordable Care Act. The cuts came with the expectation that more patients would be insured. However, experts noted that NJ's safety net hospitals still bear the burden of treating the state's remaining uninsured.
"We need a serious discussion in New Jersey on how to target funding to hospitals experiencing the greatest burden taking care of the poorest patients," said Cantor.
Suzanne Ianni, president and CEO of the Hospital Alliance, said one way to target funds is through the Local Hospital Fee proposal, which would increase Medicaid reimbursement in areas with the highest percentage of low-income patients. It is estimated the program could bring in nearly $1 billion in additional federal matching dollars over five years. The Local Hospital Fee proposal was introduced in the state legislature and Ianni said she is hopeful the legislature will address the bill in the fall.
Experts said safety net hospitals frequently take care of patients with complex medical disorders as well as those who also may be unemployed or facing homelessness or addiction.
"Policy makers don't get it," said David L. Knowlton, president and CEO, New Jersey Health Care Quality Institute. "Our safety net hospitals give care on a disproportionate level compared to anyone else and they are seldom reimbursed properly for it."
The Hospital Alliance was founded 20 years ago by Sister Jane Frances Brady, a former president of St. Joseph's Regional Medical Center in Paterson.
"I think today we celebrate the visionaries of 20 years ago, such as Sister Jane, who wanted to do something to preserve safety net hospitals. And today we also refocus our efforts on new challenges, including the effect of the Affordable Care Act and how we can maintain these essential services under health reform and for future generations," said Kevin J. Slavin, FACHE, president and CEO, East Orange General Hospital.
-end-