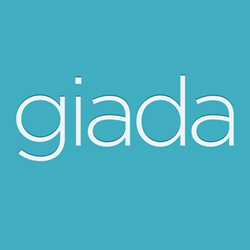 Whether you're out with your kids or on a train commuting to work, our readers will be able to enjoy, save and share lifestyle content that comes directly from me or those I admire and trust. Essentially, readers become part of my family!
New York, New York (PRWEB) November 04, 2013
New York Times bestselling cookbook author and Food Network television star Giada De Laurentiis today announced the launch of her weekly digital lifestyle publication, Giada, on Newsstand on iPhone and iPod touch. This announcement is in conjunction with Giada's recent launch on Newsstand on iPad in August, which was also produced in partnership with her longtime publisher, Clarkson Potter/Publishers.
Like its iPad counterpart, Giada for iPhone and iPod touch offers consumers immediate access to Giada De Laurentiis' world including her favorite recipes, travel locations, beauty products and more. Giada can be downloaded from Newsstand on iPhone or iPod touch or at http://www.AppStore.com/Newsstand. Weekly issues will be published every Thursday and will be priced at 99 cents, with an option to auto-renew with a monthly subscription (four issues), available for $2.99 through In-App Purchase. Giada is powered by Paragraph's publishing platform.
Giada offers its readers an entertaining, on-the-go resource for original lifestyle content that caters to their seasonal interests. Topics include food, beauty, fashion, home décor, health and fitness, travel and family life. Written and compiled by a team of Giada's most trusted friends and family, every week, readers will have access to a combination of articles, recipes, personal and professional photos, audio, and video content. In addition, each issue will contain Giada's "hotlist" of what she's listening to, reading, or watching, and a weekly column written by Giada that's devoted to Feel Good Food. This series will showcase Giada's secrets for eating well and staying fit, and is a continuation of her Feel Good Food cookbook which is slated to be published by Clarkson Potter on November 5, 2013.
"With the Giada for iPhone and iPod touch, we wanted to make sure that it was a resource that was easy to navigate, and accessible from anywhere," said De Laurentiis. "Whether you're out with your kids, on a train commuting to work or waiting at the dentist, our readers will be able to enjoy, save and share lifestyle content that comes directly from me or those I admire and trust. Essentially, readers become part of my family!"
In addition to its fresh content, Giada has a number of unique features that can be used as a resource for its readers. For instance, the app contains a "Recipe Box" function that allows users to search and save their favorite recipes. Users can share these recipes through email and across social channels like Facebook, Twitter, Pinterest and Airdrop, the new iOS7-sharing tool. Readers also can receive step-by-step cooking instructions in the "Cook Mode" feature and "favorite" recipes they want to revisit at a later time. The app also provides embedded links on different items to make it easier for readers to purchase any beauty products, clothing, music, ebooks and more, that might catch their eye.
"Giada loves opening her world up to her fans and bringing this title to iPhone and iPod touch is another way they can feel connected to her no matter where they are," explained Pam Krauss, senior vice president and publisher, Clarkson Potter. "Giada is not only a weekly lifestyle publication, but it's a means for people to find timely content that is relevant to their everyday lives and engage with a community that holds similar interests via the app's social media functions. We're ecstatic to be a part of this mobile community and spreading the Giada lifestyle."
Giada De Laurentiis is the star of Food Network's Everyday Italian and Giada at Home, a judge on Food Network Star, a contributing correspondent for NBC's Today show, and the author of six New York Times bestselling cookbooks. She has three new books coming out this fall: Giada De Laurentiis's Recipe for Adventure: Naples! and Paris! (September 2013, Grosset & Dunlap), the first two books in a new children's chapter book series that transports readers to famous food cities around the world; and Giada's Feel Good Food (November 2013, Clarkson Potter), a collection of Giada's healthy recipes and her secrets for staying fit. She attended the Cordon Bleu in Paris and worked at Wolfgang Puck's Spago restaurant in Los Angeles before starting her own catering company, GDL Foods. Born in Rome, she grew up in Los Angeles, where she now lives with her husband, Todd, and their daughter, Jade.
Clarkson Potter is an imprint of the Crown Publishing Group, a division of Random House LLC, a Penguin Random House Company.
Paragraph is a publishing platform that lets authors, publishers, and other organizations create beautiful magazines for tablets, mobile devices, and the web.