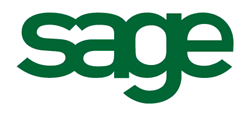 Laguna Hills, CA (PRWEB) November 04, 2013
Altec Products, Inc., a leader in enterprise document management and workflow solutions, announced today their Premium Sponsorship of the Sage Connect Customer and Partner Conferences located at the InterContinental Hotel in Sydney, Australia. The customer event kicks off Thursday, November 7 for an action packed morning agenda covering Sage product keynotes, roadmap updates and the latest "what's new" features for Sage ERP software solutions. Attendees will receive important strategic information to make sound decisions regarding their Sage product as well as expansion strategy including Sage ERP document management.
Sage Partners will gather November 8 and 9 and choose from five different product tracks covering topics like migration, integration, competitive landscape, lead leverage, client conflict, buyer purchasing and business building. Altec will be available at each event to share the power of Sage ERP document management.
The Connect Exhibitors Networking Evening, held on the first night of the partner conference, will unite delegates, visitors, and VIPs in a relaxed setting with food and drinks. During this casual "meet and greet" evening, Executive Vice President of Sales Bill Brown from Altec will be present to meet partners and speak to the power of Altec's solution and strong ROI.
Sage Business Solutions, a leading global supplier of business management software partners, will work with Altec, a leading provider of mid-market Integrated Document Management (IDM) solutions, to distribute Sage ERP Document Management (formerly doc-link TM) through its network of Australian and New Zealand resellers marketing Sage solutions.
Charles Pludthura, Marketing Manager of Sage Business Solutions, states, "Our resellers have the confidence of working with a Sage endorsed document management solution that is trusted, tested, leading-edge and guaranteed to work seamlessly with their existing applications. It offers our reseller partners the opportunity to invest in building and supporting an escalating market, adds value to their clients and enables the chance to retain decent margins. We appreciate Altec's participation as the Premium Sponsor this year."
Sage ERP Document Management by Altec enables paperless processing throughout an organization from accounts payable and accounts receivable to sales order processing and other non-accounting applications – any department with any process. Historically, users experience up to a 40 percent increase in productivity and realize a return on investment in nine months or less by automating their labor-intensive paper processes through the capture, workflow and delivery of documents.
About Altec
Altec is a leading provider of Integrated Document Management (IDM) solutions to mid-market companies. For more than 25 years, Altec has provided a wide range of accounting-centric paper to paperless solutions including its flagship product, Sage ERP Document Management, which enables companies to capture, archive, workflow and route structured and unstructured documents to customers, employees and vendors. Altec's comprehensive solutions include IDM, output management, MICR check disbursement and paper documents that serve more than 13,000 customers worldwide. Altec enjoys strong, collaborative partnerships with ERP solution providers like Sage Software to provide the most comprehensive, integrated enterprise document management solutions. Altec delivers its IDM solutions through a global network of authorized partners in more than 60 countries throughout the Americas, EMEA and Asia Pacific. Visit Altec at http://www.altec-inc.com, or call April Blankenship at 800-997-9921.
About Sage Business Solutions
Sage Business Solutions is a leader in mid-market business software offering true freedom of choice with an end-to-end suite of world-class ERP and CRM solutions. Designed for businesses of all shapes and sizes, we don't believe in a one-size fits all kind of business solution. We can provide small, mid-sized and larger businesses with a comprehensive, integrated and complete solution that is uniquely tailored to their needs and requirements. Sage Business Solutions has offices and representatives in Sydney, Melbourne and Auckland, and more than 140 business partners throughout the Australia / New Zealand / Pacific Island region. For further information, visit http://www.sagebusiness.com.au.
###