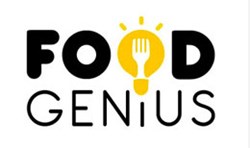 Chicago, IL (PRWEB) November 04, 2013
Food Genius, Inc., a leading technology company that specializes in delivering insights to the food industry, is thrilled to offer access to its entire suite of products and services with a special year-end promotion. Organizations engaging with Food Genius before the end of the year will have the opportunity to uncover the direct benefits of gaining insights derived from big data, and will receive added value, pricing accommodations and additional deliverables.
"Food Genius has seen tremendous growth over the past year and has successfully partnered with many of the world's largest consumer brands and restaurant chains including Kraft, IHOP, Applebee's, Arby's and many others," said COO and Co-Founder Eli Rosenberg. "Looking ahead to 2014, we will continue to cultivate long-term relationships with leaders in the food industry, and offering this special promotion gives brands access to the most robust industry trend analysis ever provided."
Since launching Food Genius in 2010, the award-winning technology and services company has provided restaurants and food manufacturers with data-driven insights and solutions to add value to businesses bottom line. Through expanded product offerings including its competitive tracker report, industry reports library, advanced analytics and custom data integrations, Food Genius is continuously innovating to lead the way in providing actionable data and insights for the food industry.
"As the New Year approaches, we're excited to see the influence our technology approach can have on the food industry at a greater scale," said Benjamin Stanley, VP of Products. "Our industry leading technology, forward-thinking approach and team of industry experts exceed the expectations of our clients every day and we look to continue to grow and diversify our services over time."
Food Genius aims to ensure that everyone in the Food industry has the opportunity to uncover the direct benefits of big data within their own organization.
For more information, contact Eli Rosenberg, eli(at)getfoodgenius(dot)com, 312 229 0168
Ongoing insights and updates will be published on Food Genius' website at http://blog.getfoodgenius.com.
About Food Genius
Chicago-based Food Genius is a technology and services company with a mission to deliver big data and insight solutions to the food industry. Currently tracking over 33 million menu items from over 100,000 unique menus, at 314,000 restaurant locations, Food Genius leverages modern web technologies and custom tools to generate high quality, granular data and insights for an array of commercial uses. Food Genius is able to provide the most robust industry trend analysis ever provided, putting insights generated from big data at their client's fingertips. Food Genius is on a mission to provide manufacturers, distributors, operators, and CPG brands with actionable data to track trends, develop concepts and drive growth. Food Genius' investors include Hyde Park Venture Partners and Hyde Park Angels, Pritzker Ventures, IDEO, Amicus Capital, and Chicago Ventures.