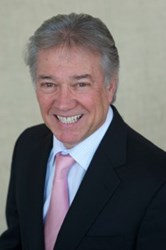 Dallas, TX (PRWEB) November 02, 2013
Patients of Dr. Michael Neely of Dallas, TX now can enjoy a new opportunity to replace missing teeth with a fully supported and stable solution that combines traditional dentures and dental implants. Referred to as implant supported dentures, these options utilize three or four implants strategically placed to provide a strong foundation for a set of dentures. The result is a natural appearance with comfort and functionality never before possible with dentures alone. Additionally, the implant supported dentures are designed to last much longer than traditional dentures, saving patients trips to the dentist and the hassle of getting new dentures as often.
Dental implants have long been considered an ideal solution for a lost tooth. This is for many reasons, but a primary one is the ability of the post to act as a tooth root, providing essential stimulation to the jaw bone. Traditional dentures can often be uncomfortable and are known to have some slipping as well as limiting a patient's ability to eat certain foods. Utilizing the structural base of the implants eliminates these situations.
Traditional dentures typically have a five- to seven-year lifespan, but implant supported dentures will last much longer, reducing the number of trips patients need to make to the doctor. There are two standard types of implant supported dentures, a bar-retained denture or a ball-retained denture. In both types, three or four dental implants are inserted into the bone with placement designed to provide maximum stability. The denture essentially rests on top of the implants and is supported in one of two ways. The first is via a metal bar shaped to the configuration of the patient's gum line. This bar is attached to each of the implants and the denture snaps onto it. The other method features small ball connectors on the top of each implant that snap into corresponding slots on the denture to hold it in place.
If you have struggled with a good solution for missing teeth, Dr. Neeley invites you to contact his office at 201-705-3532 or visit his website at http://www.dallasdds.net to learn if implant supported dentures may be right for you.
About The Doctor
Michael Neeley, DDS, PA, is a general dentist offering personalized dental care for Dallas, TX gum disease patients. Dr. Neeley is part of one percent of dental professionals providing the LANAP FDA cleared laser procedure for gum disease and periodontal treatment. To learn more about Michael Neeley, DDS, PA, and his dental services visit his website at http://www.dallasdds.net and call (214) 306-9033.