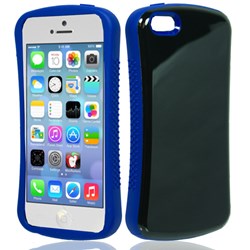 Protecting your cell phone can prevent a trip to the repair shop.
Walnut, CA (PRWEB) November 01, 2013
AccessoryTree.com, the cell phone accessory superstore, explains the complications of finding the right repair shop and the high cost of repairs for damages. Protecting a smart phone with the proper phone case will reduce the chances of going to the repair shop.
Finding the Right Cell Phone Repair Shop
When choosing the right repair shop there can be many different factors such as price, quality, and distance. Similar to how a car mechanic will do a better job than the next, cell phone repairs work in a similar way. The first thing you should do is find a local phone repair shop and give each one a call to compare pricing. Once a shop is chosen remember to look on yelp for customer reviews about the specific shop. If reviews cannot be found it would be a good idea to drive to each shop and get a feel for the business. After analyzing each shop always remember convenience is king, if a shop is too far it is not worth traveling the distance.
3 Steps
1) Find a local phone repair shop
2) Check the reviews of shops
3) Convenience is king
Cost of Different Repairs
The cost of repairs can range depending on the damage and type of phone. Apple products tend to cost less than android phones when repairing due to the price value of certain replacement parts. An iPhone 4 screen replacement will generally cost from $50-$80 versus a Droid screen replacement that can cost up to $200. Water damaged phones will tend to cost much more than the actual phone itself so it would be a better idea to purchase a new phone. Depending on how new the phone is definitely the biggest factor for the repair value.
How Cell Phone Cases Can Prevent a Trip
Investing $7-$15 on a cell phone cover can definitely prevent a trip to the local repair shop. Remember hybrid cases protect a device the best when it comes to preventing screen damages or scratches. Hybrid cases can protect a phone drop from up to 7 feet with absolutely no external or internal damages. Always remember to have a screen protector on the phone for extra protection for the LCD Screen. A cell phone case can prevent the troubles of having to find a proper repair shop and spending money to fix a mobile device.
Final Results & Conclusion
Cell phone repair can cost a lot of money and become a hassle when finding the right shop. Depending on how bad the damage, repairs can cost up to $200 for a smart phone. Always remember to keep the mobile phone protected with a cell phone case to prevent a trip to the repair shop.
AccessoryTree.com is an online retailer based in southern California that sells phone cases and offers a free pry tool + universal screen protector with every order. Their goal is to be able to protect mobile phones so it can be sold for more.