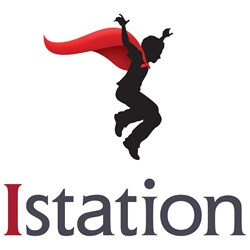 Durham, N.C. (PRWEB) November 03, 2013
MetaMetrics®, developer of the widely adopted Lexile® Framework for Reading, and Istation, a leading provider of interactive computer-adaptive assessments and differentiated computer-delivered interventions, are pleased to announce their partnership. Beginning in early 2014, Istation's award-winning educational technology system, Istation Reading, will report Lexile® reader measures correlated with student scores from Istation's computer-adaptive assessments, known as ISIP™ (Istation's Indicators of Progress), for grades 1 through 8. Istation Reading currently aligns its interactive online books and passages to Lexile text measures. The added use of Lexile measures in assessments will enhance Istation's ability to provide an effective metric for monitoring progress toward state and national proficiency standards.
Lexile measures place readers and texts on a common scale, matching students with appropriately challenging reading materials. Recognized as the standard for individually matching readers with texts, millions of students worldwide receive Lexile measures to help them choose targeted readings from more than 100 million articles, books and websites that have been measured. Lexile measures provide a framework for monitoring student progress toward college and career readiness.
Istation offers an integrated reading intervention system, including computer-adaptive assessments, instruction, reports and teacher-delivered lessons. Its individualized instruction provides highly interactive, engaging, computer-delivered content for students in grades pre-K through 8. All Istation Reading lessons are supported by data-rich benchmark and continuous progress monitoring assessments delivered through Istation's proprietary technology. Istation Reading has proven effective in maximizing students' reading fluency, comprehension and retention. Its comprehensive library of support materials makes every minute of teaching and learning more effective, and its easy-to-use components work together to provide every student with the individualized instruction he or she needs for continual achievement.
"With Istation expanding Lexile reader measures into our computer-adaptive assessments, we're able to provide the educators we serve even more effective metrics for monitoring student progress," said Richard H. Collins, Istation chairman and CEO. "We're excited to offer the most researched metric for reader ability and text complexity."
Already used by more than three million students in 38 states and six countries, Istation continues to grow in popularity. During the past two years, the Texas Education Agency has awarded a contract to Istation, through Texas SUCCESS, to provide free and unlimited access to Istation Reading for all Texas public school students in grades 3 through 8. Earlier this month, the South Carolina Department of Education selected Istation Reading as the reading assessment and instruction provider for the South Carolina Success Program, a new statewide educational initiative in school and at home.
"We are thrilled that Lexile measures are used to guide instruction and monitor reading progress in such a respected program as Istation," said Malbert Smith III, Ph.D., president and cofounder of MetaMetrics. "Istation Reading is a proven solution to successfully accelerate students' growth in reading ability and support educators in the classroom. Istation's engaging and effective assessments, instruction, reports and teacher tools have become a powerful asset to help fuel learning for schools, districts and state departments of education."
Istation continues to be recognized nationally as a powerful reading program, winning several awards and honors. In 2012, Istation was rated highly as a progress monitoring tool by the National Center on Response to Intervention (NCRTI) and recognized as a Computerworld Honors Laureate. Earlier this year, Istation was awarded the 2013 Best Educational Software Award (BESSIE).
About MetaMetrics
MetaMetrics is focused on improving education for learners of all ages and ability levels. The organization develops scientific measures of academic achievement and complementary technologies that link assessment results with real-world instruction. MetaMetrics' products and services for reading (The Lexile® Framework for Reading, El Sistema Lexile para Leer), mathematics (The Quantile® Framework for Mathematics) and writing (The Lexile Framework for Writing) provide unique insights about academic ability and the potential for growth, enabling individuals to achieve their goals at every stage of development. Connect with the organization at http://blog.lexile.com.
About Istation
Istation is a leading provider of richly animated and interactive computer-adaptive assessments (known as Istation's Indicators of Progress, ISIP™), differentiated computer-delivered intervention programs, teacher resources, Lexile® leveled online books, instant data reporting and customer support, as well as professional development for use by educators and students in grades pre-K through 12. Istation's products are standards- and research-based, facilitating response to intervention, personalized and differentiated instruction and progress monitoring. The company's products are delivered via the Internet and Web. Istation's suite of products includes computer-adaptive assessments (ISIP) for reading, Spanish and math and an interactive, differentiated, computerized reading intervention program with interdisciplinary studies and content in the areas of science, social studies and writing. Istation is a subscription-based service currently used by students in 38 states and six countries.