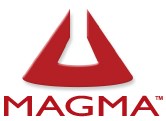 San Diego, Calif (PRWEB) November 04, 2013
Magma, a developer of computer expansion products for servers, desktops and portable platforms, is pleased to announce the winner of its People's Choice Award. Spencer Gillis, a New York-based independent filmmaker, received the award for his short film, GUN, which debuted earlier this month at the San Diego Film Festival.
Magma sponsored the San Diego Film Festival as part of the company's outreach program to show the potential of expansion computing solutions for creative professionals. To show support for the creative industry, it launched the Magma People's Choice Award and took votes via Twitter from people viewing the "MindGames" category. Gillis' film received an overwhelming amount of votes and he was awarded a Magma Express Box 1T PCI Express chassis.
"Our products help filmmakers with pre- and post-production editing, allowing them to harness the power of the latest video technology that doesn't always fit in a standard Mac or PC," says Victoria Kohlorst, Magma spokesperson. "The San Diego Film Festival was the perfect venue to engage filmmakers who can benefit from our products."
Gillis' film, GUN, follows a man as he struggles with the concept of owning a gun to protect his family. This character study explores the influence of power on the human mind and the dark tendencies that power can reveal. We see a glimpse of ourselves in Roy's struggle and come away with a simple question, "Are we really in control?"
"This is my first short film that has ever seen the light of day and winning this award for this project adds to the thrill of the whole thing," says Gillis. "It took three days to shoot, but seven months of post production, so a lot of hard work and persistence went into this film."
For more information about GUN, visit gunshortfilm.com.
View the trailer for GUN at:
http://www.youtube.com/watch?v=S8ptr7Y-FBw
Additional screenings of the film will be playing at the Fort Lauderdale International Film Festival, Thursday, November 7th.
About Magma
Magma develops and manufactures expansion computing solutions using Peripheral Component Interconnect (PCI), Peripheral Component Interconnect Express (PCIe), and Thunderbolt™ for servers, desktops and portable computing platforms. Magma's line of products includes enclosed and non-enclosed solutions ranging from single slot expansion products to fault-tolerant, Reliable Available Serviceable (RAS) systems specifically designed for mission critical environments. Magma products are platform independent and are used in a variety of industries including audio and video production, test and measurement, medical imaging, surveillance, aerospace and defense, telecommunications, data acquisition, and high performance computing. Magma's team of experienced engineers has been developing expansion and connectivity solutions since 1987 and holds more than a dozen technology patents, making them a pioneer and leader in the market space. All Magma products are designed and assembled in the United States. For more information about Magma visit http://www.magma.com.