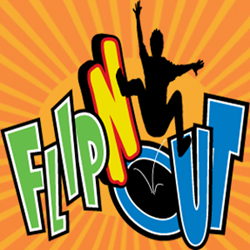 The Ray of Hope Foundation drive helps us remember the true meaning of the season.
Las Vegas, NV (PRWEB) November 05, 2013
FLIPnOUT Fun Center, the area's prime location for trampoline jumping and family fun, announced today that they will be participating in a Christmas drive to benefit The Ray of Hope Foundation.
For the fifth year, the Christmas drive is organized by TheOfficeSquad®, a Las Vegas company offering business administration and bookkeeping services, with the goal of providing needy children in the community with warm clothing and toys during the holiday season.
The Ray of Home Foundation is a non-profit organization that serves more than 4,700 children in North Las Vegas Schools, where 30 percent of families are classified as "homeless." The Foundation also supports the local Salvation Army in its initiatives.
"The Christmas drive is such a great cause," said Tracy Eliason, owner of FLIPnOUT Fun Center. "We know our customers are willing to help make the holiday season brighter for our fellow community members. The Ray of Hope Foundation drive helps us remember the true meaning of the season."
As part of the Christmas drive, FLIPnOUT Fun Center will donate an additional 30 minutes of free jump time for every new, unwrapped toy brought to their location (maximum of 1 hour per person). Additionally, customers can bring warm clothing donations to the center. The donated toys and clothing will then go to the community's neediest families.
"We enjoy participating in this program for many reasons, but we especially love the way donations are distributed," said Chauntelle Popp, marketing director for TheOfficeSquad®. "Families with the greatest needs are selected by school principals and administrators. Parents are invited to "shop free" for their children (gift wrap is also provided), and they get to take the gifts home to give to their kids. It's much more rewarding this way."
Donations can be dropped off at FLIPnOUT Fun Centers, located at 1841 E. Craig Rd in North Las Vegas.