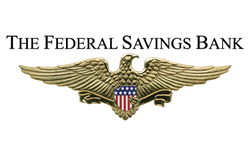 A FHA 203(k) program can allow consumers to factor in the cost of both minor and major rehab into a finance purchase or refinance loan.
Chicago, IL (PRWEB) November 02, 2013
With so many aging homes on the market The Federal Savings Bank informs its prospective mortgage applicants that there is opportunity in buying a "fixer upper." According to RealtyTrac's Aging Home Analysis, more than 70 percent of houses in the U.S. designated as single-family properties were built before 1990. Of all the sales in 2013 so far, 60 percent have been for homes that were at least 20 years old.
While older homes are more likely to be in need of repair, the number of homes for sale in this category represents opportunities for first-time home buyers or those looking to modernize a new space. According to the report, investors who bought 10 or more properties tended to favor purchasing newer homes over older constructions.
"The high percentage of homes that are at least 20 years old and likely in need of some major repairs is eye-opening," said RealtyTrac's Chief Economist Jake Adger. "However, given the low inventory of homes available for sale in today's market, this challenge of aging U.S. housing supply can also be an opportunity for buyers looking for a bargain and homeowners looking to update their living space and improve the value of their homes."
Despite needing repairs and construction work, buyers who purchase an older home may be eligible for FHA mortgages that enable homeowners to rehab and upgrade.
A FHA 203(k) program can allow consumers to factor in the cost of both minor and major rehab into a finance purchase or refinance loan according to Dennis Walsh, CEO of REBuildUSA. "This means the entire layout of these older homes can be changed to fit more with modern tastes and sensibilities." This is big news according to Nick at, The Federal Savings Bank. "We always keep our prospective loan applicants informed with possible ways to save, the FHA 203 (k) program is great for saving, and customers are happy to hear of this option. It gives a great deal of confidence for our clients to hear this who without us spreading the word may never hear about the FHA 203(k) opportunity."
Better deals for regular buyers
Older homes can also help regular buyers looking for a low rate mortgage buy a home at a good value. Older homes tend to be priced lower than new properties. The difference in price between older and newer homes was not too wide, however. Older homes sold for an average of $233,221 while homes built in 1990 or later sold for an average of $256,292.
"The lower price point on older homes is not surprising given many are in need of some rehab and are more likely to have maintenance issues," stated Adger. "But this also presents an opportunity for buyers willing to take on that older inventory. Those buyers can purchase at lower price points and face less competition from institutional investors." In addition, The Federal Savings Bank finds that many of its prospective clients are interested in these homes given that they are main street Americans earning in line with the U.S. Census Bureau's median household income of $52,762.
Contact The Federal Savings Bank, a veteran owned bank, to discuss affordable mortgage options including the FHA 203 (k) program.