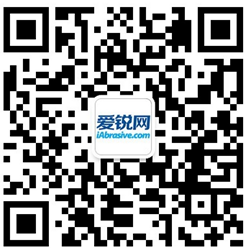 Follow iAbrasive on the "WeChat" to get the latest abrasives foreign trade marketing skills.
Zhengzhou, China (PRWEB) November 05, 2013
Recently iAbrasive, a B2B foreign trade marketplace for abrasives and abrasive products only, announced that they had opened up "WeChat" for worldwide suppliers and purchasers in the line to share the latest abrasives foreign trade marketing skills conveniently.
The enterprises or users from the whole cutting and grinding industry or related ones, such as abrasive grains, coated abrasives, bonded abrasives, superhard materials & products, buffing & polishing, electric tools & equipments and so on, are welcome to follow iAbrasive on the "WeChat" platform. For the "WeChat" users, there are two ways to follow iAbrasive: one is to search "iabrasive" in the subscription number of contact list; while the other is to scan the QR code in the photo attached.
"Entering the e-commerce times, we should keep up with the fashion," says by a user as well as a member of iAbrasive, "It really is very convenient and effective to get some valuable information and suggestions for my business."
About "WeChat"
It is a software designed to keep people in contact at anytime and anywhere. Users can chat in any way they like: voice, video or text. Besides, it also offers a platform for people to share and exchange information without boundaries. Now, this social software enjoys a great popularity both in China and abroad.
About iAbrasive
iAbrasive provides a professional and vertical trade platform for purchasers and distributors in the industry to experience abrasives and abrasive products purchasing in a different way. The website has also collected information in the line widely and keep them updated in time, so the users can benefit from the platform. In addition, they can also learn some foreign trade marketing knowledge of the abrasives industry from iAbrasive's official blog. If you have the interest, please follow: http://www.iabrasive.com/blog/.