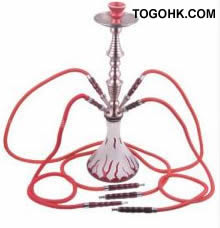 (PRWEB) November 03, 2013
Recently, Togohk.com, a leading manufacturer and wholesaler of silicone rubber products, has introduced its new designs for silicone Shisha hoses; these silicone Shisha hoses are specially designed for hookah smoking. Also, the first 30 clients can enjoy special discounts.
Togohk.com is encouraging all silicone hose wholesalers and distributors to visit its website to learn more information about the new products. Offering a wide range of silicone hoses, Togohk.com strives to provide best-practice and customer-focused service to its clients worldwide. Now, the company wants to attract more new customers from the high-end market. Furthermore, these hoses are offered at discounted rates now.
"We aim to provide the most reliable products and services to our customers. All the raw materials we use are Grade A. In addition, we also provide silicone chocolate candy molds, food-grade silicone cake molds, Viton o-rings, and more," The CEO of the company states.
In the past few years, Togohk.com became a leader in the silicone product industry for its flexible marketing strategy and innovative designs. Client satisfaction is always Togohk.com's first priority; the company promises to provide high quality products and competitive prices only.
TOGOHK International Industrial Co., Ltd was founded in the year 2003. It is a China based company which specializes in manufacturing silicone products. All types of its silicone rubber products are in line with FDA and ROHS certification. High quality, remarkable service and on-time delivery are the reasons to choose TOGOHK.
For more information about the business, please visit their website at: http://www.togohk.com/?gallery=silicone-tube