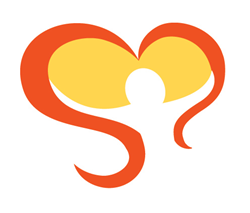 Oneonta, NY (PRWEB) November 04, 2013
Springbrook is excited to announce its first annual community art show, Gifts Unwrapped—Celebrating Diversity through Creative Expression, and invites artists of all ages to submit work for the show. Gifts Unwrapped will be a unique way for our community to welcome the holiday season. This non-juried show will bring together artists of all abilities, ages, and backgrounds to show their work together. The audience will experience the exceptional joy of seeing work from professionals, students, and children of ages shown side-by-side in a beautiful celebration of self-expression.
The exhibition will run from December 5 – 13, 2013 at the organization's campus located at 5588 State Highway 7 (formerly the Saint Mary's School), and is free and open to the public. On December 5, from 4 – 6 p.m., there will be a special opening reception for Gifts Unwrapped as part of Springbrook's Holiday Open House.
Artists are encouraged to submit their work in the following categories: Drawing/Illustration, Painting, Photography, Sculpture/Ceramics (other 3-dimensional art). Submissions will be accepted until November 28. To ensure all who enter have a chance to participate; there may be only one entry per artist. Schools are welcome to submit work on behalf of their students. There is no artwork size limit, however Springbrook asks artists to be considerate of space limitations when choosing a piece for submission and reminds artists to be mindful of content, as this event is being held for a general audience. The organization reserves the right to make final exhibition decisions based on size, content, and appropriateness.
Artists are asked to submit an online entry form prior to delivering artwork to our drop-off location at 5588 State Highway 7. Pieces will not be accepted for drop-off without an online entry form on file. Artwork drop-off hours are between 8 a.m. and 4 p.m., Monday through Friday. All properly submitted entries will be accepted. Log on to http://springbrookny.org/index.php/news/connect-with-us/gifts-unwrapped-artshow/ for more details and entry forms. Please call Springbrook at 607-286-7171, ext. 370 with questions or for more information.
Springbrook is the leader for at-home care, residential and educational services, day services, and clinical, therapeutic, and behavioral supports to over 850 people with developmental disabilities from across New York State. The organization is Otsego County's third largest employer with over 1,100 employees.