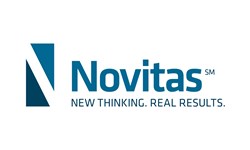 American business craves reliable talent, but expresses frustration in pinpointing it transitioning from the military with current systems. We think this SOF XRoads solution will help better align that talent with the opportunity.
Reston, VA (PRWEB) November 04, 2013
Novitas Group today announced it was awarded a three-year prime contract by the US Special Operations Command (USSOCOM) for its web-based employment assistance tool, VetConnector. Branded as "SOF XRoads" for USSOCOM, the tool empowers transitioning servicemembers to find meaningful work in their communities of choice and employers to find exceptional, skilled talent. Like no other tool on the market, VetConnector empowers veterans and reservists to navigate among millions of available jobs nationwide and instantly narrow results based on their desires.
Not since World War II has the pool of talented combat-tested veterans been this large. They possess the integrity, judgment, and experience that are the foundation of the American spirit. Veterans work with advanced technologies, have global experience, are resilient in challenging times, and possess an unwavering work ethic in the pursuit of excellence. They seek opportunity.
SOF XRoads is based on technology that understands what you mean, no matter the words you use. It leverages tens of millions of dollars in advanced mathematical analytics technologies to meet the challenge of helping veterans find work without having to worry about translating their military skills to corporate speak, or figuring out what keywords need to appear in their resumes to find the "right" job. By addressing a servicemember's entire experience as a concept, and not as a series of keywords, more relevant matches are found – leading to greater opportunity for both jobseekers and the companies who want to hire them. Using the language of conceptual analytics, veterans and employers can understand each other clearly. Utilizing this matchmaking technology allows veterans to find employment opportunities that would never be found through today's traditional job boards and employers to find talent they would never have seen before. Additionally, SOF XRoads instantly geo-locates jobs and allows users to interact with the job description data so that with just a click, the system instantaneously learns more about the servicemember and provides refined relevant choices.
COL (R) Kevin McDonnell, Director of the USSOCOM Care Coalition said, "The vast majority of the combat successes we have had in the last 12 years have come from the problem solving skills, tenacity, perseverance, leadership, teamwork, and sheer creativity of our young men and women in uniform. American industry will benefit in a tremendous way from integrating this talent into the private sector if they can find the right talent and place it correctly. I believe this tool will be a tremendous mechanism to assist wounded, ill, and injured troops transitioning to civilian careers that they define as purposeful and relevant. I think SOF XRoads adds great efficiency; hunting versus fishing, especially when serving as a foundation for other tools that the Departments of Defense, Veterans Affairs, and Labor have initiated. American business craves reliable talent, but expresses frustration in pinpointing it transitioning from the military with current systems. We think this SOF XRoads solution will help better align that talent with the opportunity."
Matt Maasdam, a Navy SEAL who served as President Obama's Military Aide, is the Director of the VetConnector program. "As a SEAL, I am especially proud that our technology is supporting wounded, ill, and injured servicemembers at USSOCOM. The raw talent found in this group is astounding and their skills are exactly what American business needs to be truly competitive in today's economy."
There are roughly 23 million veterans in the United States and 5.3 million have served since September 11, 2001. Veteran unemployment is at 6.5% overall, but the 20-24-year old demographic is at 21%. Spouses are at 28% and qualitative evidence suggests that 40% of veterans are underemployed. Over the next five years, 1.5 million servicemembers will leave the military. The Pentagon spends $1 billion annually in unemployment payments.
Novitas Group CEO, Chris Taylor, a former enlisted Force Recon Marine said, "We are humbled to serve the exceptional members of the USSOCOM Care Coalition and their families, and we are excited to bring their talent to American businesses. Now, we can re-imagine how organizations harness the talent of this uniquely qualified group of people who have unquestionable leadership and integrity, remarkable skills tested under extreme conditions, and a willingness to serve something greater than themselves. In this, veterans, American businesses, and the Nation all win. We hope that VetConnector will soon be available to all veterans and transitioning servicemembers."
The US Army Reserve is now piloting the software through its Employer Partnership Office.
About Novitas Group:
Novitas Group is a Department of Veterans Affairs-certified service-disabled, veteran-owned small business and the parent of Novitas Analytics. Together, they form a technology and professional services firm that partners with global enterprises, governments, and international organizations to achieve real results in an era of complexity and change. Novitas Group draws upon many disciplines to help understand and evaluate today's organizational challenges. We integrate diverse ideas, people, and technologies to design traditional and non-traditional sustainable solutions that empower humanity, ensure continuity, and drive success.