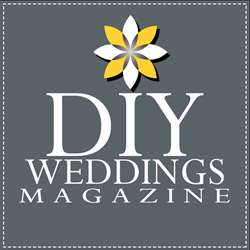 Rambling House's mission is catered toward sustainable and eco-friendly practices that support local farmers, producers, and artisans.
Minneapolis, MN (PRWEB) February 25, 2014
DIY Weddings® Magazine (http://www.diyweddingsmag.com) is pleased to announce their partnership with Rambling House Event & Food Design.
Rambling House is an event and food design company that specializes in personalized event decor and unique culinary products with a local focus. They offer a range of event styling services and packages, from special events to community workshops, as well as favors and other products for your event. With Rambling House, your event can have that handmade feel without you actually having to do it yourself.
Rambling House loves to create simple, natural, and rustic décor. They believe that the real beauty is in the details, and are dedicated to focusing on fine features. Whatever your style may be, Rambling House will help you create an event that is visually breathtaking yet practical, functional, and welcoming to your guests.
"We are so excited to partner with Rambling House and their fantastic team Kerry, Jillian & Erin" said Kym Stelmachers, Founder/CEO of DIY Weddings® Magazine. "Each of them brings something different to the magazine."
ABOUT DIY WEDDINGS®MAGAZINE
DIY Weddings® Magazine is a do-it-yourself wedding magazine written and created by brides for brides. A leading provider of a new innovative style of delivering digital eMagazine content. DIY Weddings® Magazine is a division of The Mrs. Network, LLC that was founded in 2010. Providing inspirational and budget saving ideas to brides who have a budget of $20K and under. Their contributing partners are a panel of professional wedding experts and brides that give great advice and tips. Featuring do-it-yourself projects and real weddings with couples who have incorporated their own diy into their wedding day.