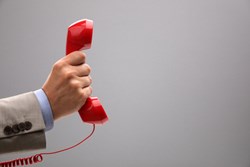 A high level of responsiveness is one of the key drivers a successful team.
Dallas, TX (PRWEB) November 05, 2013
On November 14 from 11:30 a.m. - 12:45 p.m. CST, the International Coach Federation (ICF) North Texas will host a webinar, "Responsiveness in the 21st Century and Beyond," featuring Adrian Wood, co-founder of ShadowmatchUSA, to help business leaders, HR professionals and professional coaches learn how to identify and develop responsiveness in individuals to optimize team development and effectiveness.
Technology today allows individuals to work at faster speeds, but what does that really mean for your team, your organization and you?
Randy Fernandes, VP of Programs for the International Coach Federation says, "A high level of responsiveness is one of the key drivers of a successful team. We look learning from Adrian how we as coaches can more efficiently identify those traits within the group and develop programs to intensify and unify those habits."
During the webinar, learn how to assess the overall responsiveness of your team compared to the work environment and the expectations of your organization's senior leadership. If they are not aligned, the fact of the matter is business is being negatively impacted and your team is being seen as under-performing.
Webinar attendees can expect to learn how to:

Increase team productivity
Expanding or newly formed teams achieve goals more rapidly
Enhance team perception and morale
Click here for more information on the webinar.
Adrian will also be the guest speaker at the ICF North Texas monthly lunch November 8 at Hackberry Creek Country Club. His presentation, "Understanding Behavior to More Effectively Coach Client Teams," will provide insight to coaches on how the behaviors of teams impact the overall performance of each individual and the team as a whole.
Participants can expect to:

Learn how behavior is a significant driver of team performance.
Understand how to categorize team – subgroups and use them to determine team balance.
Recognize the most significant behaviors that drive conflict/tension in the team.
Learn how to coach the manager to deal with behavioral diversity in their team.
Click here to register for the lunch and program.
ABOUT INTERNATIONAL COACH FEDERATION (ICF) NORTH TEXAS
ICF NORTH TEXAS is a charter chapter of the ICF, a leading global coaching organization that offers you certified coaches bound by clear ethical standards. Follow the International Coach Federation on twitter @ICF_NT or like us on Facebook.
ABOUT SHADOWMATCH USA
Shadowmatch USA, based in Dallas and the exclusive provider and administrator of the Shadowmatch behavioral benchmarking tool in the U.S., is committed to positively impacting individuals and teams to accelerate business performance. The Shadowmatch system and services identify and predict specific employee habits and behaviors responsible for team's success. Armed with these powerful insights, business leaders can better build, manage, develop and deploy their teams and individual employees. Follow our news on twitter @ShadowmatchUSA or like us on Facebook.
For more information:
Contact: Shadowmatch
Phone: 972-588-3365
Email: Adrian Wood