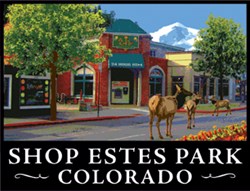 Estes Park, Colorado (PRWEB) November 04, 2013
When flood waters cut through Estes Park, CO on September 12, 2013, they also destroyed two major highways leading to Estes Park. In doing so, it made it difficult for tourists and shoppers to travel to Estes Park during months when retailers traditionally expect strong sales. The millions of dollars lost by the retailers because of flood waters was devastating.
Rainer Schelp, the owner of Estes Park Central (a premier vacation rental company http://www.estesparkcentral.com) recognized that the merchants of Estes Park were in economic distress. As a result, he immediately created http://www.shopestesparkcolorado.com and launched the site on October 7, 2013. "This is a way for shoppers to be able to have their little piece of Estes Park from their favorite stores even if they can't travel there right now," says Rainer Schelp. The products of over 30 stores in Estes Park are now being sold on Shop Estes Park. New merchants are being added to the site each week.
The issue that Estes Park retailers are facing now is the winter months when tourism traffic is significantly lower. To get the retailers back up on their feet, the merchants are reaching out to people throughout the country who love Estes Park, Colorado to help them by purchasing at least one or more items from http://www.shopestesparkcolorado.com. Shoppers can purchase items such as Rocky Mountain Chocolate, Holiday Gifts, Specialty Foods, Souvenirs and Mountain Gear as well as Gift Certificates for spa services or dinner at favorite restaurants. Better yet, the merchants of Estes Park encourage visitors to come to Estes Park for the Thanksgiving weekend and experience the Rockies, the town and our famous lighted Christmas parade.
The main highway (Highway 36) to Estes Park has now reopened. The merchants of Estes Park need your help and thank you for your support. Please visit Estes Park, Colorado during the holidays or shop on line at shopestesparkcolorado.com!