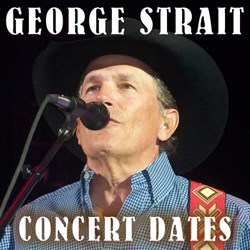 The 2014 Bayou Country Superfest in Baton Rouge Louisiana Memorial Day Weekend starring George Strait, Luke Bryan and Jason Aldean looks to set a standard for country music festivals that should rank it as the best multi day concert event of the year.
Baton Rouge, LA (PRWEB) November 05, 2013
The 2014 Bayou Country Superfest in Baton Rouge Louisiana Memorial Day Weekend looks to set a standard for country music festivals that should rank it as the most important multi day concert event of the year. The three hottest country music tickets bought by fans in the past month include George Strait, Luke Bryan and Jason Aldean. In fact, George Strait concerts clearly stand at the most in demand music shows regardless of the genre. As a part of the final George Strait Tour the Bayou Country Superfest kicks off on Friday, May 23, 2014 with George Strait as the headline act. Joining Strait on the first day in Tiger Stadium Baton Rouge fans will enjoy long time country music favorite Reba McEntire and newcomer Chris Young. On Saturday, May 24, 2014, the Bayou Country Superfest will feature Luke Bryan as well as Florida Georgia Line, Lee Brice, Easton Corbin and Gloriana. The Baton Rouge festival wraps up Sunday May 25 starring Jason Aldean, Eric Church, Hunter Hayes, Big & Rich and Joe Nichols. In addition to the main concerts participants may enjoy a 3 day Fan Fest party with more music, fun, food and tailgating. Bayou Country Superfest tickets may be purchased for single days, all three or just Saturday and Sunday.
The George Strait tour dates coming up look to further etch George Strait, already known as the King Of Country, into the record books. Shows for The Cowboy Rides Away Tour began earlier in 2013 and run through a 2014 schedule ending in Arlington, Texas with a date just announced as June 7, 2014. The George Strait Staples Center concert date in Los Angeles sold out in only 9 minutes, so tickets from the box office may be tough to buy. Some recent George Strait concert dates only took a few hours or less to sell out for shows such as Kansas City, Philadelphia, Newark near New York City, Portland, Tacoma, Louisville, Rosemont near Chicago, Tulsa, Wichita, Las Vegas and Des Moines. Luckily, at GeorgeStraitConcertDates.com a large inventory of concert tickets remain available including premium seats and floor tickets. George Strait announced in 2012 that this "Cowboy Rides Away Tour" would stand as his last concert tour. Tickets for the George Strait Bossier City Louisiana tour date go on sale for the public to buy on Friday.
Luke Bryan's notoriety as a country music artist seems to just keep on rising. Following up hits such as I Don't Want This Night To End, Drunk On You and The Only Way I Know, Luke Bryan hopes to launch more singles to the top of the charts from his new album called Crash My Party. The new Luke Bryan song, also called Crash My Party, already has fans excited. While the Luke Bryan tour will surely feature many of his new songs, those attending will likely hear some old favorites too. Luke Bryan concerts on sale recently include shows in Atlantic City, Lexington, Greensboro, and Uncasville CT at Mohegan Sun Casino. Concert tickets for Luke Bryan at Madison Square Garden in New York City go on sale Friday.
A Jason Aldean concert tour starts for 2014 when Jason goes from the CMA Music Awards show to sing one special performance at the George Strait concert January 10, 2014 in the Frank Erwin Center Austin TX. Following the two Moline shows comes the Jason Aldean Fayetteville concert. After a few more stops the tour plays two Jason Aldean Bloomington IL concerts at US Cellular Coliseum. Jason Aldean tickets for Springfield Missouri go on sale Friday.
Fans close to Baton Rouge Louisiana can buy LSU football tickets at Tickets-Cheapest.com too as well as New Orleans Saints or other sporting events and concerts. Those taking a long trip to Baton Rouge should think about one of the many Baton Rouge hotels and making the festival a weekend event. After all, that's the way the Bayou Coutry Superfest Memorial Day Weekend at Tiger Stadium was meant to be enjoyed.
About Financial Firebird and Cheapest Tickets
The site to buy cheap tickets online, and its sister sites, including the site to purchase tickets for Broadway shows like Motown Broadway, all geared for the consumers looking for low prices, are affiliated with the Financial Firebird Corporation Travel Group, and stand among the top sites sought by travelers and people who enjoy concerts, pro sports and theater performances. Financial Firebird Corporation, established in 2000 and a proud BBB member, provides unbiased consumer information particularly involving personal unsecured debt or mortgages, software and marketing services. These sites for consumers to buy tickets online operate in the resale market and maintain no relationship with the venues or performers. The resale ticket market allows consumers access to popular events once the box office has sold out or to buy premium seats when the venue no longer offers any inventory. Within the group of these secondary market ticket services, the Financial Firebird owned ticket sites offer lower prices than competitors. Find the site at Tickets-Cheapest.com.