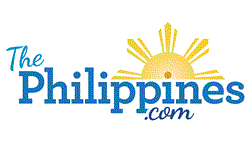 Manila, Philippines (PRWEB) November 04, 2013
The Philippines, located in Southeast Asia and home to thousands of beautiful beaches, has launched many new initiatives recently to help increase tourism. The country's goal by 2015, is to attract at least 10 million annual tourists. To help reach this goal, one web site, ThePhilippines.com, was recently launched as an online travel guide to literally everything a person needs to know about the Philippines.
Visitors to the web site can learn where the Philippines is, how to get there, how long it takes, and what to know about visa and passport requirements. They can even access a list of airlines that fly non-stop to the country.
Visitors to the web site can also learn about Filipino people, their culture, and their many languages. In addition, they can learn about the top tourist destinations throughout the country - including Manila, Cebu, Davao, Baguio, Palawan and Boracay. Pictures and videos are even available to showcase some of these beautiful island attractions.
The site also features a helpful news blog that keeps tourists up-to-date on the latest and relevant happenings related to travel to or within the Philippines. The blog also features the latest "promo fares" or travel discounts offered by Philippine-based airlines, hotels, and resorts.
To date, nearly one million people have already visited the site, and more than 100,000 have "liked" the web site's Facebook page at http://www.Facebook.com/thePhilippinesdotcom.
For details about the site, please visit http://www.ThePhilippines.com.
About The Philippines
The Philippines, officially known as the Republic of the Philippines, consists of more than 7,100 islands located in Southeast Asia. Surrounding countries include Taiwan, Indonesia, Vietnam and the U.S. territory of Guam.
Because the islands are surrounded by water, cool ocean breezes allow visitors to enjoy tropical, but humid temperatures year-round.
Non-stop flights to the Philippines are available from many major cities including Los Angeles, San Francisco, Toronto, Vancouver, Tokyo, Shanghai, Seoul, London, Amsterdam, Dubai, Abu Dhabi, and many more.