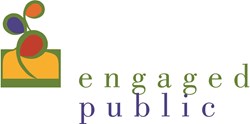 Prospects are excellent for statewide strategies to extend the concept and realize an increase in evidence-based care and cost containment. - Dr. Dave Downs, medical director for Engaged Public
Denver, CO. (PRWEB) November 04, 2013
Engaged Public®, a Denver-based public policy firm, today announced a three-year $1.1 million contract to extend its Engaged Benefit Design program statewide with the goal of making Coloradans the best and wisest health consumers in the nation.
"We are thrilled to work with the Colorado Medical Society Foundation and The Colorado Health Foundation to expand Engaged Benefit Design across Colorado," said Chris Adams, president of Engaged Public, which for twelve years has developed approaches to promote improved value and better informed patients with insurance coverage that eliminates co-pays for high-quality, proven treatments. "We believe this program can improve health care decision making and reduce costs at a time when health care coverage in Colorado is evolving rapidly and in need of innovation to capitalize on the opportunities presented by the Affordable Care Act."
Engaged Benefit Design removes financial barriers to evidence-based chronic disease care for specific services, covers patient decision aids that help patients understand their treatment choices, and provides objective information to patients to better understand the risks and limited benefits of services that in many cases are of questionable value. The new grant will fund large-scale, cross-coverage demonstrations of Engaged Benefit Design through gradual implementation over three years by the state Medicaid program, outreach to promote program adoption by Colorado employers, and community wide implementation in the San Luis Valley.
"The funding enables us to build on a widely supported approach to improve decision-making for preference- and supply-sensitive health care," said Dr. Dave Downs, medical director at Engaged Public. "Prospects are excellent for statewide strategies to extend the concept and realize an increase in evidence-based care and cost containment."
For nearly two years, the Engaged Benefit Design pilot study at the San Luis Valley Regional Medical Center in Alamosa has tested the impact of patient decision aids and economic incentives on the health care decision making processes of the medical center's 725 covered employees and dependents. "Ten months into the study, the providers there, as well as other health care administrators and insurance providers, were asking how they could expand or implement the approach with all their patients," Downs said.
While the goal of Engaged Benefit Design is to inform patients so they get the care they need and want, the program's effect on costs could be noteworthy over the long term. Several studies have shown that patients who are fully informed when making treatment decisions often choose less-invasive treatments, which in many cases translates into less-expensive options and cost savings.
"Engaged Benefit Design represents a bold and innovative step towards the future of health and health care," said Dr. Gary VanderArk, president of the Colorado Medical Society Foundation. "We are proud to support this important work."
"As shared decision making is studied further, it is becoming apparent that it may also address the third domain of the triple aim -- per capita cost reduction," Downs said. "The Institute of Medicine has estimated that broad implementation of shared decision making could save the country as much as $9 billion."
Visit EngagedBenefitDesign.org to learn more.
About Engaged Public:
Engaged Public is a Denver-based, boutique public engagement firm specializing in the development of strategies for better public policies. We work with civic leaders, public and private stakeholders, and the public to tackle complex public challenges head-on, using straightforward, collaborative and non-rhetorical dialogue to bridge the gap between people and the policies that impact their lives. We believe that public engagement is critical to solutions to complex public problems. Our approach considers what, when, and how to tap into the mindset of public opinion to create the most strategically sound and well-received policies. To learn more visit us at http://www.EngagedPublic.com, on Facebook, or on Twitter.
About Colorado Medical Society Foundation
In March 1997, Colorado Medical Society established the Colorado Medical Society Foundation (CMSF) as a 501(c)3 organization. The foundation's mission is to administer and financially manage programs that seek to improve access to health care and health services, with the potential to improve the health of Coloradans.