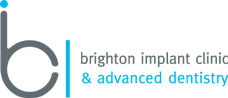 Smile With Confidence
Hove, East Sussex (PRWEB UK) 5 November 2013
Brighton Implant Clinic, a dental implants centre that has offered high-quality dental implants at a low cost to patients since 2009, is empowering the public to take a stand against mouth cancer by actively sponsoring Mouth Cancer Action Month. This initiative is taking place 1 November to 30 November 2013. During November 2013, the centre will be offering free mouth cancer screenings at its three clinic locations in Brighton, Hailsham, and Hove.
Mouth Cancer Action month is an annual, month-long initiative organised by the Mouth Cancer Foundation and British Dental Health Foundation to combat mouth cancer and raise greater public awareness of the maladies caused by it. The foundation notes that without early detection, over the next 10 years an estimated 60,000 people in the UK will be diagnosed with mouth cancer, and an estimated 30,000 will die. Worldwide, over 460,000 people are expected to pass away from mouth cancer by 2030, illustrating the global impact of the cancer.
"Mouth cancer is a very serious issue. To illustrate its far-reaching effects, mouth cancer causes more deaths per numbers of cases than breast cancer, cervical cancer, or melanomas," says Dr. Bruno Silva, Principal Dentist at Brighton Implant Clinic. "One's chances of survival are greatly enhanced if the cancer is detected early and treated swiftly, though. We are offering these free mouth cancer treatments to give everyone in our community complete peace of mind and freedom from the worry of having it. For those who do have mouth cancer but are unaware of it, we are here to identify their condition and help them take the first step toward quality treatment and support."
Mouth cancer patients experience tremendous suffering due to difficulties such as facial deformity, teeth loss, and damage to soft tissue within the mouth and the throat. 87% of cases of mouth cancer occur in patients 50 years old and older, though the affliction rate is growing swiftly in young populations.
In addition to cancer screenings, to further combat the maladies of mouth cancer, Brighton Implant Clinic is offering patients extensive information about risk behaviors that make one more susceptible to cancer, including the dangers of tobacco use, alcohol abuse, and the link to HPV.
Brighton Implant Clinic is also fostering financial support for mouth cancer. Details for making further donations to this worthy cause, along with more information about Mouth Cancer Action Month itself, can be found at http://www.mouthcancer.org/.
Brighton Implant Clinic has three clinic locations located in Hove, Hailsham, and Brighton, and is a two-time award winner of the Private Dentistry Awards. Its staff has collective experience of decades of implant placement and treatment services. In addition, the centre is internationally reputed for its world-class patient care and top-quality dental implant and treatment services, with patients venturing from all over the UK and as far as Australia and the United States for treatment.
Please visit http://www.brightonimplantclinic.co.uk to learn more about the practice's services and schedule a free initial consultation.