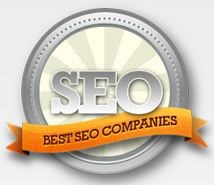 Over the long term, SEO has proven to provide the best ROI of any online marketing campaign.
Pompano Beach, FL (PRWEB) November 04, 2013
Pompano Beach, FL based BestSEOCompanies.com has released their November 2013 rankings of the top 50 search engine optimization companies in the United States. Through a very thorough review, the SEO service agencies featured on the top provider list are scored based on a wide range of important SEO and business metrics. The search engine optimization list of firms was created to help businesses regardless of their size make an educated decision when choosing between SEO companies. "Over the long term, SEO has proven to provide the best ROI of any online marketing campaign," said Jason Bayless of BestSEOCompanies.com. "Some SEO service providers can do more harm than good, which is why it is vital that you select the right SEO firm the first time around."
The Top 20 of the Top 50 SEO Companies of November 2013
#1 HigherVisibility
#2 Distilled
#3 Acronym
#4 Icrossing
#5 360i
#6 Brick Marketing
#7 Bruce Clay
#8 Razorfish
#9 Vertical Measures
#10 Straight North
#11 IProspect
#12 Slingshot SEO
#13 Fathom
#14 SEO.com
#15 Geary LSF
#16 Internet Marketing Inc
#17 Think Big Sites
#18 Orange Soda
#19 Internet Marketing Ninjas
#20 Rusty Brick
About the SEO Company Ranking Criteria:
Each SEO provider is evaluated on several different criteria and provided a score. Some of the criteria include the current rankings of three different SEO company rating services, the on-page quality score, the agency's homepage, a backlink analysis of the firm's website, a visibility score of how well the firm ranks for the keywords that they target, the quality of the clients serviced, media mentions, blogging, mystery shopping, and how active they are in the SEO services community. That would include and conference appearances.
About BestSEOCompanies.com:
There are thousands of SEO companies in the United States, but it can be hard to determine the quality of a company that you have never heard of. With the type of investment that usually comes with an SEO campaign, it is important to select the right vendor the first time. For this reason, BestSEOCompanies.com was launched to be the go to resource for business owners looking to compare SEO companies, so that they can make an educated decision.