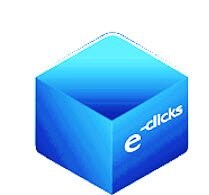 The Eng-Clicks platform provides all the necessary tools and resources to facilitate national and global collaboration and networking among Engineering and Architectural professionals and companies.
London, Ontario (PRWEB) November 03, 2013
Packed with valuable features, the newly-launched multi-purpose Eng-Clicks portal is set to become a one-stop shop for engineers and technical professionals.
"We want Eng-Clicks to be a really valuable tool – something that will be useful throughout your entire workday," explains CEO lead developer Marin Vratonjic. "Sign in every morning to read the latest news, check your Eng-Clicks Mail and see if any new bid opportunities have been posted."
Vratonjic and his team are intent on seeing engineers and technical professionals incorporate Eng-Clicks into their daily work routines. He notes, "We've designed the portal as the hub around which you can arrange your workday: your business documents – from purchase orders to tax forms – are secure and organized, you have web conferencing on demand and tender postings at your fingertips. You can find suppliers or employees."
In the case of an interactive portal like Eng-Clicks, a large member base is desirable for many reasons; chief among these is the creation of what Vratonjic terms a "critical mass of expertise." Quite simply, more people amount to a greater pool of knowledge and experience to tap. "Have a question or a problem? Post it on the Eng-Clicks wall – you'll probably get an answer."
Let Eng-Clicks simplify your work life. Start getting your daily dose by creating a profile at http://www.engclicks.ca.