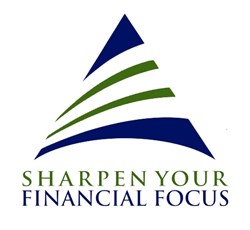 "The statistics speak loudly, and underscore that consumers are not willing to repeat the mistakes of Christmases past by spending irresponsibly this year," said Gail Cunningham, spokesperson for the NFCC.
Washington, DC (PRWEB) November 04, 2013
For the fourth year in a row, the November poll hosted on the National Foundation for Credit Counseling (NFCC) website revealed that the overwhelming majority of consumers intend to either spend less than the previous year or nothing at all on holiday purchases.
The poll began querying consumers on holiday spending habits in 2010, one year after the recession officially ended. Taken in totality, the four-year set of data reveals only a modest gain in consumer optimism toward spending from year one to date. Combined with the fact that the Conference Board Consumer Confidence Index decreased sharply in October, it appears that consumers are still not inclined to begin spending, even for holiday purchases.
Taking a closer look at the four years of polling data reveals the following:

Data from years 2010 and 2011 reflect the most extreme periods of hardship, with identical results of 91 percent of respondents indicating they would spend less or zero on holiday purchases.
The most significant jump came between 2011 and 2012, with a four percent year-over-year drop to 87 percent of consumers falling into the less or none at all spending categories, suggesting a modestly increased optimism toward spending.
There was no statistical difference between 2012 and 2013 data, with the most recent year revealing that 86 percent of more than 1,400 respondents selecting these categories as most representative of their holiday spending plans.
"The statistics speak loudly, and underscore that consumers are not willing to repeat the mistakes of Christmases past by spending irresponsibly this year," said Gail Cunningham, spokesperson for the NFCC. "The persistently high rate of unemployment coupled with the long duration of unemployment are still very real challenges many people are facing."
Looking at the other poll answer options, 11 percent intend to spend as they did last year, stating that their financial situation is stable, while 3 percent will spend more, feeling as though they are in a better financial position this year. These numbers are identical to 2012 results.
Holiday spending can financially make or break retailers. The same is true for consumers. To be better prepared for holiday shopping, the NFCC encourages people to take a snapshot of their current financial situation now by utilizing the free, online financial self-assessment tool, MyHolidayCheckUp available at http://www.MyHolidayCheckUp.org. By taking advantage of this resource, consumers can know where they stand today and better plan their holiday spending.
For answers and solutions to your financial concerns, check out the NFCC's new three-step financial program available at http://www.SharpenToday.org, or to locate the NFCC member agency closest to you, dial (855) 374-2773.
The actual November poll question and responses are as follows:
This holiday season I will:
A. Spend as I did last year because my financial life is stable = 11%
B. Cut back on spending, since I am worse off financially this year = 53%
C. Spend more than last year because I am in a better financial position = 3%
D. Not spend at all, because I anticipate further financial distress = 33%
Note: The NFCC's November Financial Literacy Opinion Index was conducted via the homepage of the NFCC Web site (http://www.DebtAdvice.org) from November 1 - 30, 2013 and was answered by 1,408 individuals.
-30-
The National Foundation for Credit Counseling (NFCC), founded in 1951, is the nation's largest and longest serving national nonprofit credit counseling organization. The NFCC's mission is to promote the national agenda for financially responsible behavior, and build capacity for its members to deliver the highest-quality financial education and counseling services. NFCC Members annually help millions of consumers through more than 600 community-based offices nationwide. For free and affordable confidential advice through a reputable NFCC Member, call (800) 388-2227, (en Español (800) 682-9832) or visit http://www.nfcc.org. Visit us on Facebook: http://www.facebook.com/NFCCDebtAdvice, on Twitter: twitter.com/NFCCDebtAdvice, on YouTube: http://www.YouTube.com/NFCC09 and our blog: http://financialeducation.nfcc.org/.