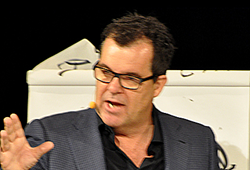 The fast increase of house prices in the U.K. is very alarming, because it will only make homeownership even harder to achieve for many home buyers.
(PRWEB) November 04, 2013
"If property prices keep on rising at this rate it wouldn't be impossible to live in a world where homeownership is just an unreachable dream for regular Britons," commented Rick Otton, the mentor of many property experts in the U.K.
Rightmove revealed that the average asking price for a property in London increased by £50,000 from September to October, while the rest of England and Wales experienced a 2 percent rise in the same period, according to a news report from The Guardian on 21 October 2013.
"The fast increase of house prices in the U.K. is very alarming, because it will only make homeownership even harder to achieve for many home buyers. Even if the government is giving out subsidy with 'Help to Buy,' many would be unable to afford new home loans since prices are continuously rising without any signs of slowing down," Mr. Otton explained in a recent interview about UK property.
"The only way for home buyers to purchase a house for sale with this trend is by leaving the traditional process of buying and selling houses and start thinking of creative ways to solve property problems," he said.
"Creative solutions have helped many people in the U.K. buy homes without paying a huge amount of deposit and no new home loans, despite the high prices of property right now. This is possible because it allows and promotes flexible payment terms between the buyers and sellers, and it doesn't just rely on applying for new home loans to solve everything," according to Mr. Otton.
Mr. Otton says that it is time for people to adopt creative thinking when buying houses for sale, since old processes can't keep up with the complex problems of modern home buyers.
"If people can no longer afford to do these things the old way, they'll have to stop doing things that way, and start looking for a new way that they can afford," he added.
Discover more creative real estate strategies in Rick Otton's Power Property Profits Pack. Log on to http://www.rickotton.co.uk/ to get a free copy of the limited-edition compilation.
About Rick Otton
Rick Otton is a property investment professional who, over the last 23 years, has introduced innovative real estate strategies to the UK, Australian and the United States. His creative 'low-risk, high-reward' approach to buying and selling houses is exemplified in his own business, We Buy Houses.
This year marks the 10 year anniversary of Mr Otton introducing his strategies to the UK, and the 5 year anniversary of his innovative 'Buy A House For A Pound' process – one that attempted to be emulated by others. His constant process of strategy refinement, and adapting to the ever-changing real estate market, continues to place him at the forefront of property investment education.
In 2012 Rick Otton published his Australian book 'How To Buy A House For A Dollar' which was named in the list of Top 10 Most Popular Finance Titles for 2013. A UK version is on the drawing board for publication in 2014.
Mr Otton freely shares insights into his non-bank-loan strategies that have allowed everyday UK men and women to beat the rental cycle and have their own homes. He coaches others on how to build profitable businesses by facilitating transactions that focus on the needs of potential buyers and motivated sellers.
Access his free downloadable Power Property Profits Pack at RickOtton.co.uk, as are the details of early bird pricing for his next UK 3-day real estate training conference in March 2014. Phone enquiries in the UK are welcome on 0207 000 1027.