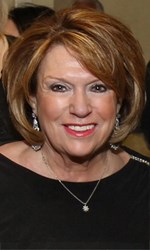 These deals are not just transactions; they represent economic growth and progress.
Bronx, NY (PRWEB) November 04, 2013
Kathy Zamechansky, president and owner of KZA Realty Group, Inc. (KZA) in Bronx, New York, has announced that her firm recently brokered 4 commercial real estate deals in the Bronx and Queens, for a total of 31,611 square feet and more than $4,675,000 million.
At 1282 Shakespeare Avenue in the Bronx, Zamechansky represented the Post Graduate Center for Mental Health in the purchase of a 12,685 square foot lot for $1,425,000.00 from Higinio Caballero, who was represented by David Simone, Massey Knackal.
At 702 Grand Concourse in the Bronx, Abby Yagoubi of Upper Manhattan Development Corp. purchased a 6,890 square foot lot from Greg Gonzalez of MPS Parking. Zamechansky represented both seller and buyer in the $1,450,000.00 deal. The space will be developed into an affordable housing mixed-use building.
"When I work with Kathy, I know that the deal will get done," said Yagoubi. "Kathy has a strong history on both the political front and in real estate, so I trust her experience and guidance based on past, current and future projects. Kathy helps aid the deals that consistently benefits all those involved."
At 579 Courtlandt Avenue in the Bronx, the New York Psychotherapy and Counseling Center purchased 9,368 square feet for $1,500,000.00 from Raun Rasmussen, Executive Director of Legal Services NYC. Kathy Zamechansky represented both buyer and seller.
"For nearly 40 years, I've lived and worked in the Bronx, and have made it my business to help improve the borough for everyone," Zamechansky said. "These deals are not just transactions; they represent economic growth and progress, and I'm proud to have a part in that."
At 95-01 103rd Avenue in Queens, Sherry Scanlon of KZA represented RCB Equities #3, LLC in the sale of 2,668 square feet for $300,000.00 to Universal Real Estate, LLC, represented by Zeal Estate Group.
KZA Realty Group (http://www.kzarealty.com) is a commercial real estate brokerage and development consulting firm based in New York City. Founded in 1998 by real estate professional Kathy Zamechansky, KZA specializes in commercial planning, project management, community and government relations, finance, marketing, and communications. Ms. Zamechansky is a member of several community and business organizations in the Bronx and Harlem, including the Board of Directors of the Bronx Overall Economic Development Corporation, Board of Governors of the Bronx, the Manhattan Board of Realtors, the Board of Directors of the New Bronx Chamber of Commerce, the Harlem Business Alliance and the Advisory Board for the Fund for the Future Women Leaders of the Bronx. In 2009, she was named one of the 25 Most Influential Women by The Bronx Times Reporter and was awarded the Realtor of the Year by the Manhattan North Association of Realtors (BMAR). She may be contacted directly via cell at (347) 386-9452 or email at kzama(at)aol(dot)com.