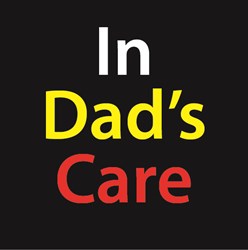 A Survival Guide for Grandparents left holding the Baby.
(PRWEB) November 05, 2013
It's not just the parents caring for new babies, the babies' grandparents are increasingly being asked to pitch in and help.
Most of today's grandparents bought their kids up in a simpler age - no car safety seats, no fancy strollers, no video monitors or automatic bottle warmers and so on. And not the countless different ways that baby MUST be treated! Can today's parents feel comfortable leaving a grandparent in charge while they take a well-earned break? Are the Grandparents up to speed with the new gear? Can Grandmom use a stroller safely? Can Granddad install and use a child car seat?
Two new parenting apps help - In Dad's Care: Birth to 6 months and In Dad's Care: 6 to 12 months, while initially designed for parents each also provides core information for Grandparents. With these Apps, it's back to basics for the oldies with a dedicated section for them on getting up to speed.
Who knows how the new baby should be looked after? Mom of course, and these Apps are designed to allow Mom to add notes to the info already provided - users think of them as customized electronic notebooks - Mom can load up the App and leave a Grandparent in charge.
Once Mom has loaded up the App what does a Grandparent want? Fast and easy access to the info. As long as Grannie can use a Smartphone (OK, sometimes that is a big ask), she can get quick and easy access to the core information. Most information can be accessed in seconds. When they are feeling out of their depth but reluctant to call for help, these apps are the solution.
Increasingly, parenting is becoming a shared responsibility between parents, grandparents and other care givers. Sharing the knowledge between all involved makes life a little less stressful.
In Dad's Care - dedicated to assisting new Dads survive and enjoy their baby.
Check out the video on: http://www.youtube.com/watch?v=Qf4GyToEBZU.
In Dad's care by John Duke Design, http://www.indadscare.com and http://www.johndukedesign.com, admin(at)indadscare(dot)com.