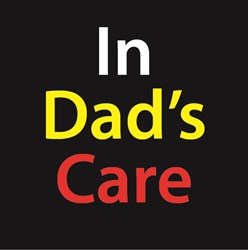 Less Stress for Mom
(PRWEB) November 12, 2013
Making it easier for Dad to assist with a new baby is a proven way to reduce the stress on Mom.
That seems obvious but sometimes it's the obvious things that take the longest to resolve. Being a new Mom is an extraordinarily difficult job, and when Moms get tired and stressed, this can impact on the baby. Various studies have shown direct links between Mom's stress and the baby's wellbeing. One thing that is known to help is to get Dad more involved - there is probably not a Mom on the planet who has not at some stage wished for greater Dad involvement in care of the new baby. But how?
Modern technology! There's a reason he has a Smart Phone glued to his left hand - so he can use one of the two new parenting apps from In Dad's Care. Either the Birth to 6 months or the 6 to 12 months version, each provides core information for Dads.
With these Apps it's back to basics and who knows how the new baby should be looked after? Mom of course and these Apps are designed to allow Mom's knowledge to be added to the core baby care info already provided - users think of them as customized electronic notebooks - Mom can load up the App and leave Dad in charge.
Once Mom has loaded up the App what does Dad want? Fast and easy access to it. In these Apps the core information can be accessed in seconds. When the baby is going berserk, that last thing any Dad wants is to be spending time trawling through screen after screen of content looking for help. These Apps provide core information only, it's what Dad needs, not what he wants. If Dad wants more information maybe it's time to read a parenting book or two.
In addition the Apps have a section on survival (for Dad) - the first few months living with a new baby can be really stressful and most Dads find this time a challenge. And there are also sections on First aid (how to prepare for medical dramas); and a Grandparent updater - things have changed since they were parents. Do they know how to use the car safety seat, fold the stroller without taking baby's finger tip off, set up the folding play yard, etc?
In Dad's Care - dedicated to assisting new Dads survive and enjoy their baby.
Check out the video on http://www.youtube.com/watch?v=Qf4GyToEBZU.
In Dad's care by John Duke Design, http://www.indadscare.com and http://www.johndukedesign.com, admin(at)indadscare(dot)com