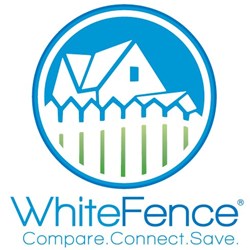 Houston, TX (PRWEB) November 04, 2013
As Thanksgiving appears on the horizon, millions of consumers are preparing for Black Friday. Experienced consumers know that it's crucial to devise a solid plan for attacking those stores advertising the best deals. With the right preparation, the consumer will have a smoother stress-free shopping experience.
Here are WhiteFence.com's top tips for consumers shopping on Black Friday:
Research
Before the consumer steps foot outside their home, it's a good idea to know exactly what deals are being advertised at each store.
Consumers can take the classic approach and pick up the daily newspaper that week. Most stores insert flyers into the local paper the days before Thanksgiving. Consumers can actually flip through and mark exactly the deals they are attempting to purchase. There are usually two parts of the flyer, the first page which contains early bird or door buster items, and then the rest of the sales split into their respective categories. The early bird specials are usually the best deals out there, however they are limited to one per person, or the store will only have a few in stock.
The more modern way of retrieving these deals is to use the Internet. Every store usually has a web page where you can find the flyer they have publish in the local newspaper. The consumer can then print out the flyer so that they have a physical copy for reference. Even if the consumer chooses to reference the newspaper ads, it is a good idea to check each store's website as some smaller stores only list their deals online.
Transportation and Logistics
After the consumer has done enough thorough research on the products they want to buy, transportation is the next task they should tackle. Consumers should map out each store and determine which routes usually have the least amount of traffic. Then, depending on the specific door-buster specials and hours of operation, the consumer should plan out the exact order in which they want to visit each store.
Consumers need to keep in mind that as door buster specials are limited and are on a first-come-first-serve basis, deciding which store to visit first is crucial. This is where the consumer should use all available resources such as family or friends to team up and conquer multiple stores. By having at least one extra person, the consumer has the flexibility of either having visibility between two stores or a helping hand in one store.
Purchasing bigger items are exciting but can be worrisome if the consumer does not have a suitable vehicle to transport it home. Consumers should have a vehicle such as a truck scheduled specifically for that day to relieve any delivery issues.
Rest
Shopping can be easily confused with a fun activity that anyone at any age can do, regardless of health. This is not the case especially when it is the infamous day after Thanksgiving. Thousands of shoppers, long lines, and traffic are just a few of the headaches that can place a ton of stress on a consumer. With that known, consumers should get as much sleep as possible the night before. The consumer should eat a hearty breakfast and consume enough fluids before they start their long shopping day. This will ensure that the consumer is in the best state of mind to endure the stress of large crowds as well as those long waiting lines.
About Whitefence.com
Whitefence.com is a free service that helps homeowners and renters compare, connect and save money on phone, internet, television, electricity, natural gas, and other home services. By simply entering a street address onto the secure site, people looking to save money or start new service can find the most comprehensive list of plans available for their specific address from over 300 nationally recognized partners. As a trusted home service shopping source for 20 million people annually, Whitefence.com makes it easy to establish service directly on the site in a few simple steps. WhiteFence is headquartered in Houston, Texas. For more information, please visit WhiteFence.com.