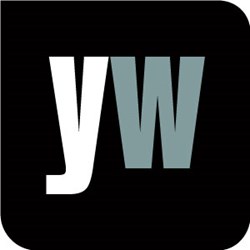 Gatwick, West Sussex (PRWEB UK) 17 November 2013
In response to recent attacks in Europe on ritual circumcision, Jewish groups convened a special task force in Brussels to mount a "proactive defence" of the practice, The Times of Israel reported October 31st. According to the article, "Jewish groups launch pro-circumcision task force," the panel came together following the Council of Europe calling male ritual circumcision a "violation of the physical integrity of children." Philip Carmel, European policy adviser for the European Jewish Congress, commented, "The next step is to go out with a message in defence of freedom of religion in media, EU member states and pan-European organizations." (http://www.timesofisrael.com/jewish-groups-launch-pro-circumcision-task-force/)
With this in mind, Yourwellness Magazine explored whether circumcision makes sex better or worse. Yourwellness Magazine explained, "Circumcision has a big impact on men's sexual health and wellness. While some research suggests that the practice of surgically removing the foreskin reduces your risk of STDs, HIV and other infections, circumcision has been suggested to negatively affect your sexual wellbeing; reducing the pleasure you feel during sex." Yourwellness Magazine turned to Men's Health Physician and Medical Sex Therapist Dr Vijaysarathi Ramanathan, who answered key questions about circumcision. (http://www.yourwellness.com/2013/10/does-circumcision-make-sex-better-or-worse/#sthash.FGMwgoBU.dpuf)
1. How does circumcision affect penis sensitivity? Children and young people shouldn't have difficulties, but a person who has had experience having a foreskin may feel a difference.
2. Does circumcision prevent or cause STIs? There is some protection against infections, but there is still a big debate on whether it adds more benefit than wearing a condom. Hygiene is a key concern for men who are not circumcised. Cleaning with water is more than adequate, and men shouldn't use soap as it alters the pH and can cause some fungal infections.
3. Is there ever a medical reason to get a circumcision? Circumcision is only medically warranted if the foreskin is infected and the male is unable to pass urine.
To find out more, visit the gateway to living well at http://www.yourwellness.com.