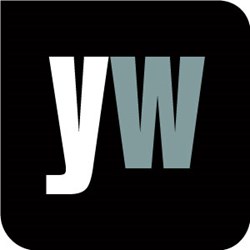 Gatwick, West Sussex (PRWEB UK) 19 November 2013
Kuala Lumpur's Prime Minister Datuk Seri Najib Tun Razak had Gerakan members in stitches when he said that one's libido may be affected if they consume too much sugar, The Star reported October 27th. The article, "Too much sugar can affect your libido, quips PM," noted that at the the Gerakan's 42nd National Delegates Conference 2013, Najib explained too much sugar can cause diabetes, which can lead to a host of complications like blindness, kidney failure, and limbs that require amputation. He also commented, "Your libido may be affected, too. If Keng Yaik (former Gerakan president Tun Dr Lim Keng Yaik) is here, he'll put it in a colourful manner." (http://www.thestar.com.my/News/Nation/2013/10/27/Too-much-sugar-can-affect-your-libido-quips-PM.aspx)
With this in mind, Yourwellness Magazine showed readers what to do when not in the mood for sex. According to Yourwellness Magazine, "Sex is an important part of any relationship, and when one of you isn't really feeling in the mood, it can put stress on your love life. It's easy to fall into the trap of running out of time to have sex, from those work emails you have to respond to, to putting the laundry away and doing the washing up – life can get on top of you and before you know it, it's been ages since you had sex. But once you put the to-do list as a higher priority than your romance, it can spell disaster for other areas of your relationship too." (http://www.yourwellness.com/2013/10/youre-mood-sex/#sthash.augxhJD2.dpuf)
Yourwellness Magazine outlined four ways to get back in the mood for sex:
1. Embrace the quickie. Sex doesn't have to be a marathon session every time in order to be enjoyable.
2. Make the effort. Leave sexy notes for each other, surprise partners with sex when they're least expecting it or do a sexy striptease.
3. Relax. Stress can be a big killjoy in a partnership anyway, but it can certainly spell the death of sex and romance.
4. Communicate. If unresolved arguments are killing the desire to be intimate, talk about it and resolve the issue.
To find out more, visit the gateway to living well at http://www.yourwellness.com.