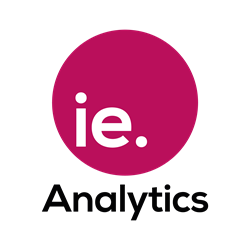 London, UK (PRWEB UK) 6 November 2013
No more are we using intuition and appearance to make assumptions that we are fit and healthy. With the rise of wearable technologies we can know our heart rate, calories burnt, steps taken and even our sleep patterns. The use of these products is no longer the purely the space of elite athletes. Personal fitness data has been democratised.
This isn't to say that consumer wearable products are at the same level as elite athletes.
A recent visit to the Chelsea FC training ground showed this, with the use of GPS and video capture and tagging technologies allowing coaches and analysts to truly see how a player is developing and playing during a match. This kind of product is a long way from full development in the consumer world.
Darren Roberts, The former High Performance Manager at Red Bull gave some insight into the complexities of modern sports analytics products when discussing how extreme athletes measure their performances. In order to track the movements in often extreme and difficult situations (think the side of mountains or 20ft in the air after a ramp) Red Bull needed to track how people are moving in unconventional ways.
The areas where this was truly being used was in both film and video game technology, think about the green suits with what look like ping pong balls on. This technology was therefore adapted to track the ways in which Red Bull athletes moved, something that is both unique and innovative. This kind of innovation is not going to be found in consumer areas, where products are designed for sale on mass rather than for individual purpose.
The work done to improve the performances of athletes or those working in unique positions often filter down to the consumer and this is increasingly the case with sports. Looking back through history we can see that many of the products that we take for granted now have come from a non-traditional need. The classic example being instant coffee, made because astronauts wanted coffee but couldn't use regular coffee in space. This individual need has now become the most common way that people drink coffee.
Also finding new ways of measuring performance and therefore improving technique is vital in sport today. With the line between success and failure becoming slimmer and slimmer, the smallest advantage can have profound results. Therefore teams are always looking at new products to give them additional performance insight.
This increase in data literacy amongst sports teams will permeate down to consumers and we are increasingly seeing this through the coverage of soccer, football and baseball, each using statistics and visualisations that would not have been understood five years ago but are now the mainstay of post game analysis.
Wearable technologies, personal measurement and the constant search for innovation are here to stay both in elite sports and consumer wearable's and those who truly utilise these will see the benefits, be it in health or on-field performance.
To find out more about Sports Measurements and Wearable technologies check out the Sports Analytics Innovation Summit in London on March 19 & 20. http://theinnovationenterprise.com/summits/sports-analytics-innovation-summit-2014
About IE. - Innovation Enterprise, a CFO Publishing company is an independent business-to-business multi-channel media brand focused on the information needs of Senior Finance, Operations, Planning, Strategy, Decision Support & Advanced Analytics executives. Products include IE.Summits, IE.Finance, IE.Analytics, IE.Operations, IE.Strategy, IE.Membership and IE.Insights. Whether it's delivered online, or in person, everything IE produces reflects the company's unshakeable belief in the power of information to spur innovation.