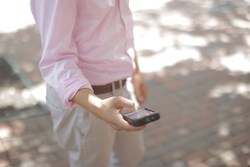 200 million employees will bring their smartphones to work by 2016
London, Greater London (PRWEB UK) 5 November 2013
MBA IT, a leading provider of IT support and services in London, today announced its development of a BYOD packaged service to support businesses through each and every stage of a BYOD project.
As more vendors release BYOD solutions, organisations struggle to determine which of these best suit their infrastructure. MBA IT makes the decision easy and ensures that customers utilise the best suited solution specific to their business needs through MBA IT's BYOD packaged service. This offering removes the complexity surrounding Mobile Device Management (MDM) products and services.
The BYOD packaged service provides IT decision makers with a toolkit that will steer the assessment, execution and implementation of a BYOD project and beyond – to the post implementation support requirements.
Guy Brandon, Managing Director, MBA IT said, 'According to Forrester, 200 million employees will bring their smartphones to work by 2016 and we know that companies are already ramping up their BYOD strategies. However we find that so many of our customers are finding the influx of information and product offerings from vendors too confusing, and in some cases they can't correlate what they need and what's available out there. This is where we can help as we have the expertise and experience as a vendor agnostic impartial IT solutions and services provider. With the BYOD packaged service, we aim to provide the best solution for our customers, specific to their needs and as unique as they are.'
When a business is looking to migrate to a BYOD model, MBA IT's packaged service will focus on six core steps as listed below:
1) Business Requirement Analysis
2) Design & Architecture
3) Proof of Concept/Evaluation
4) Procurement
5) Implementation
6) Support & Review
This service model will allow the business to make decisions that are carefully mapped against their actual business needs rather than implementing a model based on what they think they need.
MBA IT is well versed in the BYOD offerings available in the industry and is actively working with many IT organisations regarding BYOD strategy. Brandon continued, 'We are conscious that the wrong choice can result in huge cost implications for a business, resulting in limited benefits and results. We are excited about this packaged service and look forward to helping our customers succeed with their BYOD implementation and beyond.'
About MBA IT
MBA IT works with businesses of all sizes across all sectors, providing IT support, solutions and services which meet ever changing agendas. MBA IT's Licensing and Software Asset Management Team provides vendor-agnostic, impartial consultancy concerning product and contract selection as well as advice on all areas concerning Software Lifecycle Management.