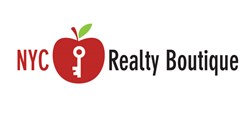 Our office helps Doctors, Dentist, Psychiatrist and other Medical Specialist to find shared leasing opportunities by networking with other looking for similar office space.
New York City, New York (PRWEB) November 04, 2013
NYC Realty Boutique is a medical leasing, office leasing - sales, and residential sales realtor based out of New York City. Broker Paulette Hutterer is announcing a new program called Boutique-Pro. In this new service, her office will be providing boutique or hands on service to act as buyer or tenant's agents in helping to find the right location that meets both budget and other concerns a buyer or tenant may have. In addition, Hutterer says: "Our office helps Doctors, Dentists, Psychiatrists and other Medical Specialists to find shared leasing opportunities by networking with others looking for similar office space. We have a list of trusted contractors for build out the spaces. NYC Realty Boutique medical real estate service is unique and deserves a term to describe what we provided so we decided to name our offering Boutique-Pro," add Hutterer.
Paulette, having worked in real estate for 20+ years specializes, in medical and commercial leasing offices in New York City. Known for her honesty and hard work, Paulette has helped countless tenants with their residential and commercial wants and needs. While many real estate agents consider certain jobs to be a priority based on value or other factors, Paulette is known for treating each of her customers with care and respect, regardless how big or small they might be financially.
New York Realty Boutique is a real estate business that specializes in helping businesses and or healthcare facilities find the right office or retail space that fits their specific business model needs. The firm has also done extensive work with private investors to find first-rate investment condominium properties.
"Our aim is to provide our clients the individual attention they deserve as they pursue their real estate investment goals. Assisting with specific and often challenging request for their business niche in the complex real estate market of New York City and Manhattan is our mission. This is what we do best. Simply put we work hard for our client's success," adds Paulette Hutterer.
New York Realty Boutique Core Capabilities:
*Specialist in New York City and Manhattan for Offices for Sale or Lease
*Leader in Finding Health Care Facilities or Offices to Purchase or Rent
*Proficient in Finding the Right Location and Helps to Find Shared Space if Needed
Fact About Paulette Hutterer:
*Been involved in Real Estate For Over 20 Years
*Award winning real estate broker
*Sold and Leased many properties in New York City and Manhattan

If you would like to learn more about Boutique-Pro or learn more about NYC Realty Boutiques, just follow the link: Your Boutique-Pro Specialist.
Release submitted by Click Ready Marketing a small business SEO Marketing Agency.