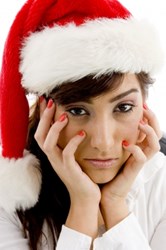 Very sincerely written and so true. I wish the society and people would recognize these abusive behaviors so that they would not be accepted as normal.
Minneapolis, MN (PRWEB) November 05, 2013
The holidays can be a frustrating and lonely time for women trapped in emotionally abusive relationships. The pressure to look like the perfect couple or family from the outside while feeling like she is slowly dying on the inside often becomes too much for mentally abused women to bear. When everyone believes the happy couple facade, the emotionally abused woman feels even more isolated, desperate, and completely overwhelmed. "Emotional Assault" is a lifeline for such women. The author identifies with their pain and brings hope for a brighter future.
There are several ways for readers to save money on Lisa Kroulik's new book:
1. Readers in the UK can save 62 percent on the book Wednesday, November 6 through Friday, November 8 thanks to Amazon's new Kindle Countdown Deals. Regularly £2.59, on sale for £0.99 for three days only.
2. When the paperback version is purchased for $7.19, readers can obtain the Kindle version for $1.99 with the new MatchBook program. This is 50 percent off the list price of $3.99.
3. Amazon Prime members can borrow the Kindle version of this book for free and keep it as long as they like.
4. When this book is purchased from Amazon and part of an order of $25 or more, shipping is free.
Kindle Download Product Details
File Size: 352 KB
Simultaneous Device Usage: Unlimited
Sold by: Amazon Digital Services, Inc.
Language: English
ASIN: B00DJE9YTM
Text-to-Speech: Enabled
"Emotional Assault" is currently ranked #5,486 in the US Kindle Amazon store and #2 in co-dependency.
Paperback Product Details
76 pages
Product Dimensions: 0.2 x 6 x 9 inches
Shipping Weight: 5 ounces
ISBN-10: 1482704897
ISBN-13: 978-1482704891
About the Author: "Emotional Assault: Recognizing an Abusive Partner's Bag of Tricks" is Lisa Kroulik's first published book. Ms. Kroulik is passionate about helping others recognize and take a stand against abusive behavior. She also works as an online copywriter and has produced 10,000 articles written towards search engine optimization since 2011. She is available to help new clients with their online content needs.