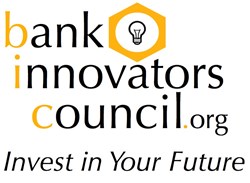 Boston, Massachussets (PRWEB) November 05, 2013
The Bank Innovators Council ("BIC") today announced they will host a second Innovation Workshop on December 3rd in Boston. The event will once again take place at Brown Brothers Harriman, site of the first BIC Innovation Workshop, which took place on October 23rd.
"We had an incredibly positive response to our initial workshop and everyone wanted to resume the conversation," noted BIC co-founder JP Nicols. "We are excited about this next workshop and continuing to help banks truly address their customers' needs through innovation."
The BIC was co-founded by Nicols, a former U.S. Bank executive, and former BBVA Compass executive Will Trout to help bankers work together to develop and test new ideas and solutions. This second workshop will coincide with the Marcus Evans Innovation Models in Digital Banking and Financial Services Conference on December 4th and 5th in Boston.
"There is absolutely no prerequisite to have attended our first workshop and, judging by the participants' feedback, we expect more bank innovators to join us," concluded Trout. Admission is free for bankers. Sign up for the innovation workshop at http://www.bankinnovatorscouncil.org/boston2013
About the Bank Innovators Council
The Bank Innovators Council is a membership organization that helps support, promote and facilitate innovation within and amongst its member banks. With members in 34 states and 29 countries on six continents, the BIC provides opportunities for members to pool their resources to develop and test new ideas outside of the day-to-day demands of their existing businesses, and in ways they could not do alone.