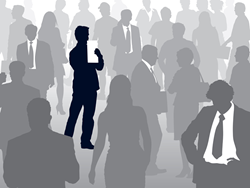 It's all about better segmentation and greater ROI.
San Mateo, CA (PRWEB) November 04, 2013
Infofree.com, the home of unlimited sales leads and mailing list for only $49.95 per month, now offers two new search functions, search by executive title and omit franchises.
Infofree.com has changed the way that small businesses and sales people find new customers by offering an unlimited search, select, and view of its database of over 14 million businesses and 220 million consumers for the incredible and affordable monthly rate of $49.95. Subscribers can access high-quality leads, including contact names, phone numbers, and email addresses to find new customers, and with the new search criteria capabilities they can do even more.
Infofree.com subscribers now have the ability to search for business leads using their choice of 16 different executive titles. They also have the ability to omit franchises from any business list. These new features give the customers lists that are highly segmented and very specific to their selling strategies. These search capabilities also provide them with a greater opportunity to reach the key decision makers in the businesses they sell to and eliminate the businesses they don't need. Some of the top executive titles include:

Chief Financial Officer
Manufacturing Executive
Purchasing
Human Resources Executive
Chief Technology Officer
Infofree.com is always listening to the needs and ideas of their customers. It is a continual process of improvement, increasing the products value, which in turn creates customer satisfaction and loyalty.
Rakesh Gupta, president of Infofree.com, simplified the value of the new criteria by saying, "It's all about better segmentation and greater ROI." He is pleased with feedback he has received so far.
If you would like to try Infofree.com for one week, click here for our free trial. If you would like a more personalized walk through of our product, please call call 877.448.0101.
About Us: Infofree.com is revolutionizing the sales lead and mailing list industry by providing unlimited search, select, and view, of over 15 million business records 250 million consumer records and hundreds of other specialty databases and lists. Our low monthly subscription price of only $49.95 per month, or our yearly subscription option for just $449 makes buying quality leads affordable for small business owners and salespeople across the country, creating a value that no other mailing list and leads provider can compete with.