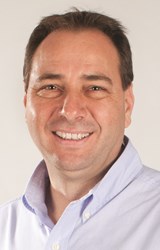 Fuquay-Varina, North Carolina (PRWEB) November 06, 2013
Bob Barker Company, Inc. announced today that Robert Danajka has been promoted to Vinyl Production Manager at the company's distribution center in Fuquay-Varina, North Carolina. As Vinyl Production Manager, Robert will be responsible for all operations in the vinyl department including the production of the company's extensive line of detention mattresses. He will also lead the company's maintenance group and safety committee to ensure all mechanical and physical facilities required for personal safety and health are controlled and maintained to the highest standards.
"I feel Robert is a great asset to this team simply because he has experience in all facets of vinyl manufacturing, he knows what it takes to get products made in a timely manner and satisfy our customers. Robert is one of the most passionate people I know about his work here at Bob Barker Company," said David Sears, VP of Operations.
Robert has been with the company for over 19 years in the vinyl manufacturing department. He began working as a sewing machine operator, and has since worked in all areas of the manufacturing process. Robert has received Excellence Awards on three occasions, and was also the President's Award recipient in December of 2009.
When asked what he likes most about working for the Bob Barker Company, Robert said he enjoys the family atmosphere that is fostered by the team members he works alongside, and the Barker family.
Since 1972, Bob Barker Company, Inc., has offered the broadest product line and the largest inventory of detention supplies in the country to federal, state, and local government agencies and select businesses. Bob Barker Company's corporate headquarters and primary distribution center is located in Fuquay-Varina, NC, with a state-of-the-art distribution and sales center in Ogden, Utah.