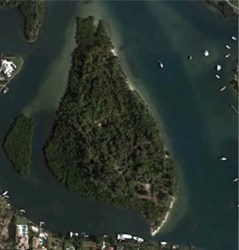 Fullerton Island is set to be an eco-tourism hot-spot.
Jupiter, FL (PRWEB) November 04, 2013
An environmental project currently underway will likely draw those who enjoy kayaking, canoeing, and other outdoor/water activities to the Jupiter Island area.
At the north end of Palm Beach County, crews have been working for several weeks to literally move part of an island. The project is called the Fullerton Island Restoration and involves extensive excavation to eliminate non-native plants and large amounts of sand from Fullerton Island with the goal to return to what it was years ago.
The removal of plants and sand will allow for the island to be taken over by shallow water and become a new spot for kayakers, stand-up paddle boarders, bird-watchers, and other eco-tourism aficionados to go out to and roam around. There will also be a part of the island that will be accessible to small boats.
The Fullerton Island Restoration project is expected to have a positive economic impact on the area and those who have been on site say curious onlookers have already been paddling around the area, checking out the progress.
The sand that is being taken from Fullerton Island is being transported south to Lake Worth and unloaded in the intracoastal next to Bryant Park. The purpose is to encourage the creation of a wetlands and sea grass habitat in this location, rather than not utilizing that which is being removed from Fullerton Island.
Jupiter Island already has so much to offer and the allure of the area is obvious with more and more people relocating and moving into Jupiter Island homes. The increase in dining and entertainment options continues with success, to cater to the growing population, between residents and frequent visitors. There are several beach options in Jupiter, including some which cater to those who want to set up for barbecues and other events and other beaches which are perfect spots to just throw down a blanket and lounge for the day with not a care in the world.
The Fullerton Island project, which is expected to be complete by fall of 2014, is another 'plus' to add to the long list of positives the Jupiter Island area has to offer.