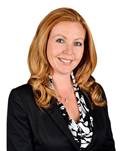 San Diego, CA (PRWEB) November 05, 2013
In a recent Forbes article titled; Foreign Buyers' Market Has Slowed, But It's Still Very Hot, luxury REALTOR® Amber Anderson with Pacific Sotheby's International Realty of La Jolla stated " my international buyers are here looking for that second or third house. Most places in the world you can't buy property like you can here. You can find a house on a bluff in La Jolla and whether you're from Switzerland or China you can buy it." She also pointed out that 'a large part of the allure for her clients is how relatively easy it is to buy U.S. property, as compared to other countries where prices are high or it's nearly impossible to buy.'
The National Association of REALTORS® data affirms this position, with annual sales to international buyers showing an increase, up to 6% of all home sales in 2012-2013 totaling 68 billion. The two largest buyers of US real estate have been Canada and China. Escalating prices and availability in foreign markets, coupled with the flexible purchasing options, make US real estate very desirable.
Foreign national buyers in Southern California are by no means a recent phenomenon, what has changed is the availability of affordable financing programs. After the sub-prime lending crisis the only financing option for a foreign buyer looking in the US was hard money, which came with much higher interest rates and rigid underwriting guidelines. In the last 12 months, the Foreign National market has opened up as many national banks like HSBC, US Bank and BBVA Compass now offer loan programs that require as little as a 30% down payment.
The internet has changed the way international buyers search for property. At the center of this experience, SothebysRealty.com attracts more consumers to search, view and inquire than any other luxury real estate website, with more than 45% of its visitors coming from outside the US. This is largely due to the ability for buyers to search though more than 35,000 properties and view the property information in multiple languages and currencies all in one location.
Amber Anderson is considered an international real estate expert and travels the globe exposing her inventory of luxury properties to the buyers of the world.