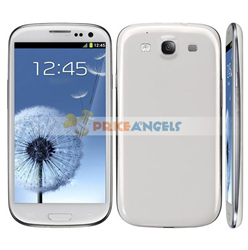 Everything here is perfect for those with a limited budget.
(PRWEB) November 05, 2013
Today, PriceAngels.com, the distinguished Chinese electronics wholesale store providing excellent electronic products like spy gadgets, smartphones, tablets and many other cool gadgets, proudly announces its new arrivals of cheap phones at its online store.
The new range of phones offered by PriceAngels.com includes a lot of fashionable items in the global market: Cubot C9W MTK6572 Dual Core 3G smartphone, DK S10 MTK6572 Dual Core 3G smartphone, CUBOT C10 MTK6517 Dual Core smartphone, W101 MTK6572 3G smartphone, J-Mini S4 MTK6515 Quad Band smartphone, etc.
According to the CEO of the company, all these new cheap phones are of top quality, and offered with quality warranty. The 1-year warranty is offered directly by the manufacturer. If there is anything wrong with the phones (physical damages and damages caused by incorrect usage excluded), clients can send them back to the related office to get free replacement or repair.
"PriceAngels.com is your best choice to buy the latest smartphones at affordable prices. At our website, you can find many kinds of discounted phones. We update our website every day to offer you the newest information about the trendiest cell phones. If you are interested, please visit our online store. Our kind staffs are ready to help you," says, the CEO.
About PriceAngels.com
PriceAngels.com has rich experience in the wholesale and retail of China electronics. The reason to choose PriceAngels is very simple: PriceAngels offers premium quality cool gadgets at affordable prices, and all their products are free shipping. Moreover, with a perfect online presence, PriceAngels.com is able to serve its clients anywhere in the world. For more details, please view: http://www.priceangels.com/cell-phone-t189.html.
Follow PriceAngels at:
Facebook: https://www.facebook.com/PriceAngels
Twitter: https://twitter.com/Priceangels2008