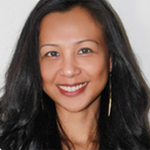 New York, NY (PRWEB) November 04, 2013
This Wednesday, November 6, a live webinar will be hosted for fashion designers who want to start a fashion collection on a budget. The webinar will be led by renowned fashion consultant and founder of FAB Counsel, Mary Vallarta.
This how-to webinar, "How to Start a Fashion Line on a Budget," is directed at all aspiring designers who are serious about turning their own fashion line into a reality. Attendees will learn about the critical details of financial planning necessary to build a lasting business, even with limited resources. The webinar will guide designers through the steps of launching their collection; pricing, working with buyers, and building a customer base. In order to achieve success in the fashion retail industry this knowledge is crucial.
Following the webinar will be a live Q-and-A session for all attendees. There is also an prize worth $499 that will be presented and the winner, who will also receive free access to the online course "How To Sell Your Fashion Line To Buyers and Retailers," also presented by FAB Counsel.
As a consultant in the fashion industry, Mary Vallarta has played a part in launching the lines of many aspiring designers, as well as working with individuals opening a new store and helping emerging designers increase their monthly sales. With a history at Macy's, BCBG, Metropark and Bebe managing sales and inventory, Vallarta is familiar with the fashion business at all angles, from working with emerging lines to multi-million dollar businesses. Vallarta now dedicates her time to FAB Counsel, using her personal knowledge and experiences to help others succeed in the fashion industry.
FashionMingle.net has partnered with FAB Counsel to sponsor this webinar. For more information about the webinar and FAB Counsel, visit FashionMingle.net to find a 15% off promo code.
About FashionMingle.net
FashionMingle.net is a PR platform for fashion entrepreneurs to share, discover, and mingle. The business directory and social network create a platform for fashion entrepreneurs to promote their services and grow their business. More information can be found at FashionMingle.net.