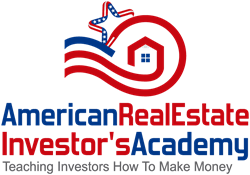 "Lee has spoken to thousands of audiences and has directly influenced over a million audience participants"
Salt Lake City, Utah (PRWEB) November 06, 2013
Nationally known legal expert joins the American Real Estate Investors Academy Advisory Board. Attorney Lee R. Phillips brings real estate law and asset protection expertise to the esteemed panel.
The world of real estate investing is made up of diverse skill sets. No single real estate investor can learn it all. In order to provide the best quality education to the investor world, the American Real Estate Investors Academy has gone to great lengths to recruit an all-star team of uber-successful individuals to guide the organization.
Attorney Lee R. Phillips is the latest addition to the group's advisory board. Lee Phillips is a Counselor to the United States Supreme Court. His law career alone would make Lee a valuable asset for any group seeking to provide quality real estate education. Lee Phillips is not only a lawyer, he is also an educator. Lee has been teaching real estate investors, medical professionals, and other lawyers for over 15 years.
Lee Phillips has spoken to groups in nearly every state. His teaching passion and content are unique in the industry. Most accomplished attorneys focus on legal actions, Lee Phillips chose a different path. After losing everything to a nearly fatal illness, Lee dedicated his life to teaching others how to protect their assets from the IRS. His program covers topics that are not generally available to the public. He teaches students how to use the legal system to guard against all manner of catastrophe. This excerpt from his official biography captures the essence of his career; "The path that led Lee to become a nationally recognized speaker on asset protection and money making techniques using the law is a spell binding story that leaves many damp eyes at an event presentation. He knows firsthand what he speaks about. Lee has spoken to thousands of audiences and has directly influenced over a million audience participants." Lee's course on accumulation and preservation of wealth can be found on the American-REIA home study course page, along with many of the best known real estate "gurus" in America today.
The American Real Estate Investors Academy in a web based learning platform that is fusing technology with real estate education in a unique way. Membership in the academy is free. There are no barriers that would prevent anyone from signing up. The only thing requirement is a desire to learn how to make money. A simple sign up block located on the upper right side of the website acts as the lone doorway to membership.
It is the goal of the academy to bring quality education to the public. Look for future announcements from the academy, to include a soon to be released real estate mentoring program. This program will match real estate students with some of the most successful investors turned teachers.