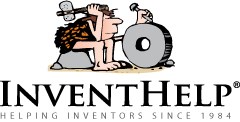 Pittsburgh, PA (PRWEB) November 05, 2013
InventHelp, America's largest inventor service company announces it has signed a license agreement for the invention, Aromatherapy Snokies, with CleanSmart Products and Services, a manufacturer and distributor of earth-friendly cleaning products. Aromatherapy Snokies are accessories that help absorb odors and freshen shoes.
The inventor, from North Las Vegas, Nevada, was inspired because she had a desire to keep her shoes smelling fresh and clean, but disliked using chemical powders and sprays to achieve this result. She knew there had to be a better way. After inventing the idea, she contacted InventHelp in February of 2010, and purchased submission services.
Intromark Incorporated, InventHelp's sister licensing company presented the invention to companies, one being CleanSmart Products and Services. After reviewing the invention, the company expressed interest in the idea. In September of 2013, CleanSmart Products and Services executed a license agreement for the invention. CleanSmart received the exclusive right to manufacture and market Aromatherapy Snokies worldwide. The inventor will receive a percentage of sales of the product and has received an advance on future royalties.
We are pleased that we were able to get this product reviewed and licensed by a company. The inventor has made a financial gain with her invention. Only a very small number of inventions are licensed, however InventHelp is proud of the fact that this product has been licensed. The above result is not typical as most client inventions are not licensed and make a financial gain.
From 2010-2012, we signed Submission Agreements with 4671 clients. As a result of our services, 141 clients have received license agreements for their products, and 22 clients have received more money than they paid us for these services.
InventHelp is America's largest invention submission company, helping inventors since 1984. Learn more about InventHelp and their invention submission services. Manufacturers interested in reviewing additional inventions and new product ideas can contact InventHelp's sister licensing company Intromark Incorporated by filling out an online request to review new product ideas.