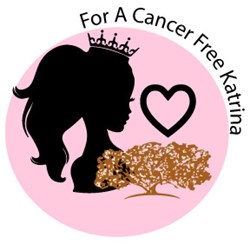 Katrina said, 'Wow, all these people really care about me, that's pretty cool! Guess I'm kinda special.
Rochester, New York (PRWEB) November 05, 2013
Foundation Financial Group has concluded a national philanthropic initiative that supported one of the company's employees and his daughter. The initiative, For a Cancer Free Katrina, provided FFG employees with an opportunity to give donations to the Bolter family as Katrina Bolter undergoes chemotherapy treatments for a rare type of childhood cancer.
Katrina's mom, Ola Bolter, shared how much it meant to her daughter to see her pictures and her story on the FFG website and in the news. "Katrina said, 'Wow, all these people really care about me, that's pretty cool! Guess I'm kinda special,'" said Bolter. "The coverage made her feel special and loved. Katrina truly is a wonderful and very appreciative young lady."
FFG employees from around the country contributed to the For a Cancer Free Katrina campaign. Through payroll deductions and production-based reward incentives converted into dollars, the Foundation Financial Group staff raised nearly $2,400 to support their coworker and his family during this difficult time. The funds will help alleviate the burden of medical expenses.
"Words can't express our gratitude and thanks to everyone at FFG," said Walter Bolter, division general manager at FFG's Rochester Regional Sales Center. "You never expect something like this to happen to your child. It's beyond frustrating knowing that you can't trade places or take the pain away. To get through the really difficult times, you need faith and support. Our FFG family and friends have been there for us, as they have been for so many others. From the bottom of our hearts, thank you and may all of you be blessed and be well."
Walter Bolter and his family received devastating news in June. Their vibrant and athletic 8-year-old was diagnosed with Wilms tumor, a malignant growth on her kidney. The diagnosis came as a shock because Katrina was very active, enjoying gymnastics and flag football until she began running a low-grade fever. "I took her to the pediatrician just to be sure she was okay," said Ola Bolter. "He felt a large mass in her abdomen and recommended we rush her to the emergency room… Katrina spent 10 days at the hospital, and underwent an eight hour surgery to remove her left kidney."
Wilms tumor is a rare cancer that does not often develop after age 6. About 500 children in the United States are diagnosed with this form of cancer every year. It is not due to diet, environment, or activity. The average Wilms tumor is one pound at diagnosis; Bolter's tumor was five pounds.
"We always wish we could do more, but we are very proud of what FFG employees have done for the Bolter family," said FFG Event Coordinator Jessica Gueterman. "We believe in Katrina, and we are here to cheer her on as she bravely fights for her life. Foundation Financial is also here for the Bolter family and all of our other employees as they struggle through life's toughest moments."
About Foundation Financial Group
Foundation Financial Group is a multibillion dollar financial services corporation. FFG offers its customers Best in Class service through its Insurance, Retirement, and Mortgage Services. Named one of the fastest growing financial companies in the country by INC magazine for the third year running, FFG has continued to grow its nationwide presence with over 100,000 new customers per year in 39 states. In addition to the value that Foundation Financial provides every customer, it is also dedicated to its communities and the people who live in them. Through a vast array of philanthropic endeavors, the company not only provides significant monetary donations but also fosters a workforce environment that encourages all team members to personally make a difference. Foundation Financial is committed to its strong focus on customer service and community investment as it continues to grow and compete with the largest financial institutions in the world.
Foundation Financial Group reviews all public relations inquiries. For additional information, interview and image requests, contact the Foundation Financial Group Public Relations Team.