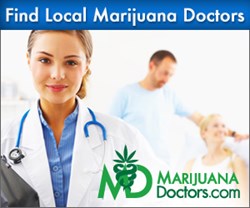 (PRWEB) November 08, 2013
For quite some time now, it seems as if the Hashford Club has become an established name among the Oregon medical marijuana community and its patients. From humble beginnings to a beautiful strain showroom, comfortable waiting area and unrivaled selection of medicine -- this medical marijuana collective is now "the spot" in Portland for alternative needs. Between the hours of ten in the morning and nine at night, any registered medical marijuana patient in Oregon is able to have the opportunity to obtain exceptional medicine.
Boasting some of the finest medical cannabis dried medicine in the Pacific Northwest, the Hashford Club features over twelve varying kinds of cannabis strains. These strains can effectively treat conditions such as multiple sclerosis, arthritis, glaucoma and even complications of cancer and chemotherapy treatment. Patients can find amazing body-sedating Indica strains such as Grand Daddy Purple, Green Love Potion, D.J. Shorts Blueberry, and Northwest Best Purple and even energizing Sativa strains such as Cantaloupe Haze and Chocolope. For those patients that are having trouble deciding between Indica vs. Sativa, the Hashford Club has an extensive supply of over five different Hybrid medical marijuana strains (including those such as Black Russian, Exodus Cheese and Cherry Pez).
Alongside some of Oregon's finest dried medicine, this location also features Purple Cheddar Shatter, Papa's Hash and various cannabis-infused edibles for patients who cannot directly inhale their medicine. At the Hashford Club, patients are meant to be involved in all of this facility's activities and classes. Patients are wanted to simply sit back, relax and enjoy in our amazing dab lounge! The atmosphere at the Hashford Club is one that is truly unrivaled and will continue to be a no-negativity zone for patients looking for a safe-access point to medicine.
Although this medical marijuana collective is located in the lovely city of Portland, Oregon, that does not mean that it limits its services strictly to this region. Please note that the Hashford Club extends its services to the surrounding towns and cities of Albina, Irvington, Kings Heights, Marquam Hill, Portland Heights, Hollywood, Piedmont and Brooklyn. Patients are encouraged to come from around the state of Oregon to come and experience what this amazing medical marijuana facility has to offer.