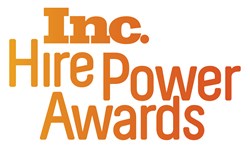 We are committed to providing outstanding career opportunities to the best candidates across the country.
Cincinnati, Ohio (PRWEB) November 05, 2013
Total Quality Logistics (TQL) is featured in the 2nd annual Inc. Hire Power Awards, and in the November issue of Inc. magazine, recognizing private businesses that have generated the most jobs in America.
TQL created 642 jobs from January 1, 2012 to June 30, 2013, placing it as both the top private business job creator from the state of Ohio and from the Logistics & Transportation industry. Overall, TQL was no. 13 on the list of the top 100 private business job creators in the country.
TQL is one of the fastest growing providers of transportation logistics services in North America, connecting shippers who have product that needs to be moved with truckload carriers who have the capacity to move it. The company is headquartered in Cincinnati, Ohio, where it was founded in 1997, and today operates a total of 21 sales offices in ten states across the country.
"This is a tremendous recognition for our company. TQL is well positioned for continued growth in the coming years and we are committed to providing outstanding career opportunities to the best candidates across the country," said TQL Executive Vice President, Kerry Byrne.
TQL was ranked 15th on the magazine's inaugural Hire Power Awards list last year, creating 787 jobs between 2008 and 2011.
"For the second year in a row, we are pleased to recognize the employers who are putting Americans back to work," says Eric Schurenberg, Editor-in-Chief of Inc. "The Hire Power Awards are the only awards that single out job creators. We think it's fitting to pay tribute to company founders not just for their business prowess but also for their immense contribution to the welfare of U.S. workers and the vitality of the U.S. economy."
TQL is actively recruiting and hiring in all of its 21 locations nationwide. The company is looking for entry-level sales professionals who can help the company secure new accounts and manage their customers' transportation needs. New hires with the company receive extensive training, while being paid a competitive full-time salary. TQL offers its sales people the opportunity to earn unlimited commissions in addition to their base salary. Job seekers should visit http://www.tqljobs.com for more information about sales careers with the company. For a complete list of TQL offices across the country, visit http://www.tql.com/contact-us.
About Total Quality Logistics
Total Quality Logistics is the second largest freight brokerage company in the nation, with more than $1.3 billion in annual sales. The company, founded in 1997, is privately held and headquartered in Cincinnati, Ohio, with 21 locations across the nation. TQL was ranked among the nation's 150 Top Workplaces in 2013 in one of the largest-ever surveys of U.S. companies, with more than 1 million employees participating nationwide. TQL employs more than 2,300.