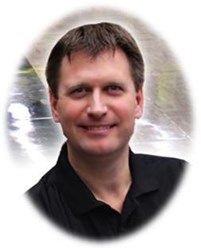 (PRWEB) November 05, 2013
Glissandra Skincare, Inc. is pleased to announce that Mr. Craig Peloquin has joined the company as Vice President of Sales and Marketing. Commensurate with his title, Mr. Peloquin will take the leadership in building and strengthening the company's network of distributors. Mr. Peloquin will also participate in the planning and execution of branding Glissandra.
Mr. Peloquin started his career in Network Marketing in 1995 with NATO International. His mentor, Greg Stewart, helped pave the way for a remarkable career in the industry. He attained "double car-qualified" distributorship and achieved Corporate Trainer status with NATO. Afterwards, in 2000 Mr. Peloquin advanced further to become a million dollar income earner with an Online Casino called World Games.
In 2002, Mr. Peloquin started his own Network Marketing Company, Vacation Hits, which generated over $10,000,000 in sales revenue.
In 2006, Mr. Peloquin started another venture in the Incentive industry, putting together programs for companies such as Macy's, Harrah's Casino, Dockers, Big O Tires, End of the Roll Carpets, and SiriusXM Radio.
Recently, Mr. Peloquin has been a consultant for MLM Companies, and has worked closely with InternetNextStep.com in creating software, mobile apps and prospecting systems for over 300 MLM companies worldwide. He will take charge of launching Glissandra globally, starting with North America.
Mr. Peloquin is certainly an invaluable asset to the company; his diversified experience and strength will make Glissandra a formidable force in the MLM industry as well as a household name among the health and beauty products.
For more information, please visit http://www.glissandra.com.
About Glissandra Skincare, Inc.
Glissandra™ is the first bioceutical skincare regimen proven to effectively reduce the visible signs of skin aging and promote the healthy appearance of skin. At the core of its success lies Glissandrin,™ an innovative ingredient powered by the youth-preserving properties of the Schisandra berry. Backed by 20 years of groundbreaking research, Glissandrin™ combines a proprietary suite of natural compounds with leading-edge science to target the major underlying cause of skin aging – mitochondrial decay. This 3-Step Skincare System is a comprehensive solution that dramatically reduces the visible signs of aging and restores skin's youthful appearance.