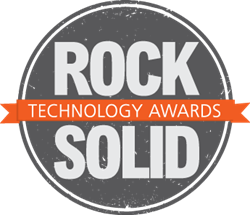 Viewpoint's open-ended architecture allows us the flexibility we needed to support our concrete sales and dispatching solution
Portland, Ore. (PRWEB) November 06, 2013
Viewpoint Construction Software® is pleased to announce the winners of the annual Viewpoint Construction Software Rock Solid Technology Awards, MCC, Inc. and Stansell Electric. Winners were chosen based on their creative use of Viewpoint V6 Software® or inventive integration between V6 and a third party product, helping provide a positive impact in the operation, growth and success of their construction business.
MCC, Inc., an Appleton, Wisconsin family owned business since 1926, was awarded the Rock Solid Technology Award for Best Integration between V6 and a third party product. MCC, Inc. used Viewpoint's open ended architecture that allows imports, exports and customization to develop integration with their custom dispatch system. MCC, Inc. leveraged the User Database module to store orders and tickets, built a web-based dispatch system with the user defined tables and leveraged the Import Module to capture truck GPS location, ticket assignment, status information and employee timesheets from their custom dispatch system.
"Viewpoint's open-ended architecture allows us the flexibility we needed to support our concrete sales and dispatching solution," commented Dave Urban, MCC, Inc. General Manager, Concrete & Trucking Divisions.
The solution from Nashville, Tennessee-based Stansell Electric, earned the Rock Solid Technology Award for most Creative Use of V6. Stansell's custom solution included a Job Portal which helped define the protocol for entering new jobs into Viewpoint V6. The customized portal streamlined job setup workflow and also served as an alert mechanism for key team members to take action when a project was near completion and specific actions needed to take place to close the job.
"The Job Portal is a key piece of our overall project workflow and really streamlines the job entry and close processes, and the collection of critical job information for our users," stated Steve De Benedetto, IT Director with Stansell Electric.
About Viewpoint Construction Software
Viewpoint Construction Software, providing construction specific software that integrates, has a long-standing focus on meeting the collaborative and information needs of the construction industry by offering construction-specific enterprise resource planning, project and BIM collaboration, mobile field-to-office and enterprise content management solutions. Viewpoint customers include over 30% of the 400 largest U.S. general contractors and has the most technology partnerships with the top 50 mechanical and electrical contractors in the U.S. Viewpoint serves as the technology partner of choice to the construction industry and delivers the right solutions on the right platform, including cloud, SaaS, and on-premise solutions, and provides customers improved accountability, efficiency and productivity throughout the U.S., Canada, the United Kingdom, Europe, the Middle East and Australia. For more information, visit http://www.viewpointcs.com.
© 2013 Coaxis, Inc. dba Viewpoint Construction Software. All Rights Reserved. Viewpoint Construction Software®, Viewpoint V6 Software®, Construction Imaging® and 4Projects® are trademarks or registered trademarks of Coaxis, Inc., dba Viewpoint Construction Software in the United States and/or other countries. Other names and brands may be claimed as the property of others.