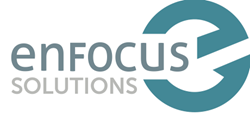 Enfocus Solutions encourages people to download the free four-page resource and share it with leaders throughout their organizations.
San Antonio, TX (PRWEB) November 06, 2013
In response to studies that show a direct correlation between mature business analysis practices and better project outcomes, Enfocus Solutions today published a new resource to help businesses determine their own business analysis capabilities. "Are you mature enough for good business outcomes?" is available here.
As a basis for the assessment, the company cited the 2009 Business Analysis Benchmark study that shows businesses with more mature processes for requirements discovery and management – as a result of improved business analysis – experienced significant increases in the percentages of their projects that are delivered:

On time
On budget
With all required functionality
And considered to be successful
"In all categories, the study found up to 50% increases between businesses with Level 1 maturity, compared with Level 4 maturity," said Enfocus Solutions CEO Keith Ellis.
The company fused this data with its own Business Analysis Maturity Model – a resource available in Enfocus Solutions' leading requirements management and business analysis software Enfocus Requirements Suite™ – to give business leaders a way to assess their own maturity levels.
The quiz asks users to consider the accuracy of a series of statements as they relate to their own organizations, on a scale from "Ha! Never!" to "This happens all the time. We've got this down." From there, users can determine whether they might be a Level 1, 2, 3, or 4.
This information can help them understand where they stand, the challenges they may be facing, and what they can do to accelerate their BA maturity, Ellis said.
Enfocus Solutions encourages people to download the free four-page resource and share it with leaders throughout their organizations. "The quiz takes high-level BA concepts and puts them in the context of day-to-day operations," said Paul Mulvey, Enfocus Solutions Director of Business Analysis.
Providing educational resources like this assessment is part of Enfocus Solutions' commitment to ongoing training and professional development. The company also provides free webinars and blogs on topics including business analysis, requirements management, project management, regulations, stakeholder engagement, and business performance.
In addition, Enfocus Solutions' next-generation SAAS, Enfocus Requirements Suite™, is the only business analysis solution that combines software with a dynamic collaboration environment and a professional development platform. Through the built-in platform, users can access resources, templates, expert advice, and a complete business analysis methodology, empowering them to mitigate potential risk and drive more business value.
About Enfocus Requirements Suite™
Enfocus Solutions Inc. helps businesses spur innovation, save time, and cut costs by capturing, managing, and leveraging the requirements of their people, processes, and technology. Its flagship product, Enfocus Requirements Suite™, a web-based tool, automates business analyses and requirements management best practices to enable successful enterprise IT project delivery. The tool is the only application available that permits and encourages stakeholders to directly contribute and collaborate with IT project teams. Enfocus Solutions Inc. is a privately held company headquartered in San Antonio, Texas.